The Consumer Electronics Show (CES) continues its tradition of setting a tone for what kinds of technology we can expect throughout the coming year. This is the place to see the coolest TVs, robots, headphones, kid toys and everything in between. Despite covering the product show remotely for the second year in a row because of COVID, we took meetings, shifted through hundreds of press releases and uncovered the best gear from CES 2022.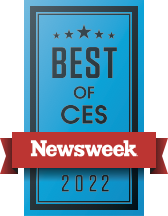 We tried to find the best product across a variety of different categories and price points to name Newsweek's best of CES 2022. This includes TVs, computers, smart home gadgets, fitness gear, phone accessories and audio devices, to name a few. If you aren't familiar with this tech show, it's less about delivering new products now and more about dazzling with the latest and greatest items coming throughout the year.
Sometimes looking at products in this context reveals trends, and one of those around TVs is the debut and widespread use of Mini LED panels. Apple uses Mini LED screens in its iPad Pro and new MacBook Pros, and now TV manufacturers like Sony, Samsung and LG are bringing the technology to the living room. This move should mean better picture quality at prices less expensive than OLED TVs.
Another trend among smart home products is that the industry–unifying standard, Matter, will fully arrive in 2022 and should unite smart products across different brands to work better together. As you buy new gadgets for the home, you'll want to make sure it has Matter support.
Without further ado, here are the best and, frankly, coolest things announced and shown off at CES. As always, the prices listed may fluctuate over time.
Sony Master Series Z9K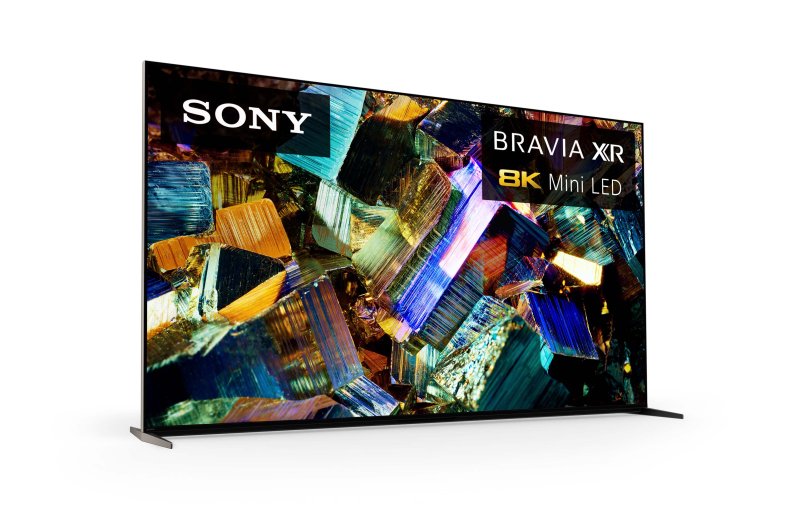 At the top end of Sony's new TVs is the Master Series Z9K, a Mini LED TV set with 8K resolution. The TV will come in two massive 85-inch and 75-inch versions. Sony boasts plenty of proprietary technologies around process speed and color, such as its Cognitive Processor XR and XR Backlight Master Drive. The Z9K has an XR Triluminos Pro and XR Contrast Booster, though all it really means is that the colors are even more accurate, and there are better black contrast levels.
However, the most interesting feature on many of Sony's new TVs is its Bravia Cam. A camera on the TV to watch you watching it. The point of the camera? To recognize where people are and then automatically adjust picture and sound settings. Bravia Cam can also do gesture controls and video chat. The Bravia Cam can see when people have left the room and dim or turn itself off to conserve energy for an eco feature angle.
Sony also announced its Master Series A95K OLED with Quantum Dot technology to make the OLED TV even brighter and better looking. These TVs will share a lot of the same features but only come in 65-inch and 55-inch versions.
Samsung the Frame (2022)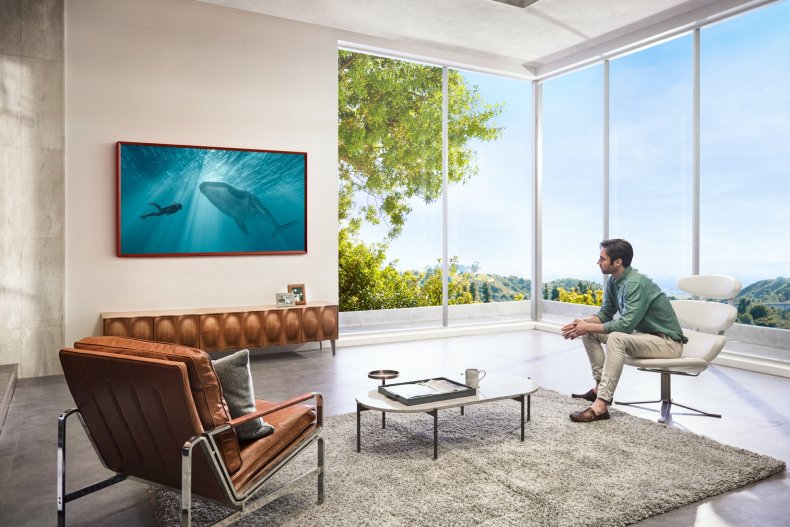 The various models of Samsung's The Frame have been one of the most impressive TVs over the years because it allows the sides to be changed to match a home's decor. This year's 2022 version of the TV set adds a new matte display that provides anti-glare and anti-reflective properties to make the screen look even more like it's hanging a physical piece of art on the wall—a big part of its whole idea, after all. Beyond making art pieces look better, a good anti-reflective screen will help watching shows and movies in bright rooms.
The Frame and other new Samsung TVs will add an NFT platform for "discovering, purchasing and trading digital artwork." The Frame is already being used in art houses for digital art, and this platform should allow more people to show off their NFT art collections easily.
Oh yeah, and Samsung's new Eco Remote adds the ability to collect radio frequencies from your wireless router and convert that into power. This is in addition to charging the remote via solar power and a USB-C port.
No prices or release dates for the different sizes have been announced yet.
LG DualUp Monitor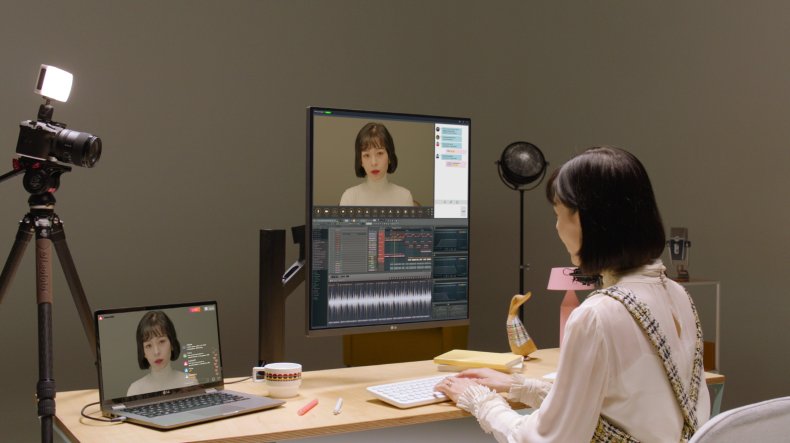 The 27.6-inch LG DualUp computer monitor is a fun one, and it feels a bit like a throwback to the days of square monitors. The point of the DualUp is that it's like two 21.5-ich monitors stacked on top of each other for a 16:18 aspect ratio. LG gives the example of seeing video editing controls and its video preview on top of each other instead of swiveling side to side with widescreen monitors. The DualUp monitor has a Nano IPS display and a 2,560 x 2,880 resolution.
TCL Nxtwear Air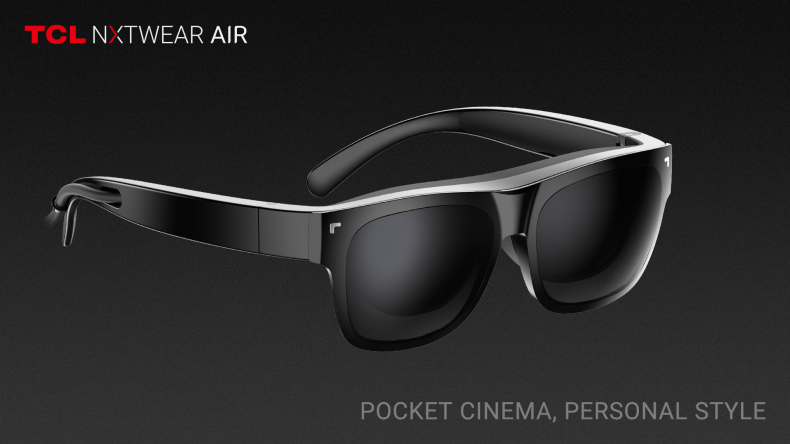 File this under futuristic computer monitors. The TCL Nxtwear Air looks like a pair of sunglasses but connects to a computer or mobile phone to give a big and private viewing experience. Using the Nxtwear Air to watch a movie is said to be like viewing it on a 140-inch screen. When used with a computer, the glasses can also provide a second screen for a full multitasking experience while on the go. The Nxtwear Air uses a 1080P Micro OLED display in front of each eye to accomplish this.
I tried the first version of these glasses, which never made it to market in the U.S., but this revised version should be even more comfortable with a weight that's 30-percent lighter. The Nxtwear Air will also have two changeable front frames to alter the look and style. No price or release date has been announced.
The Freestyle from Samsung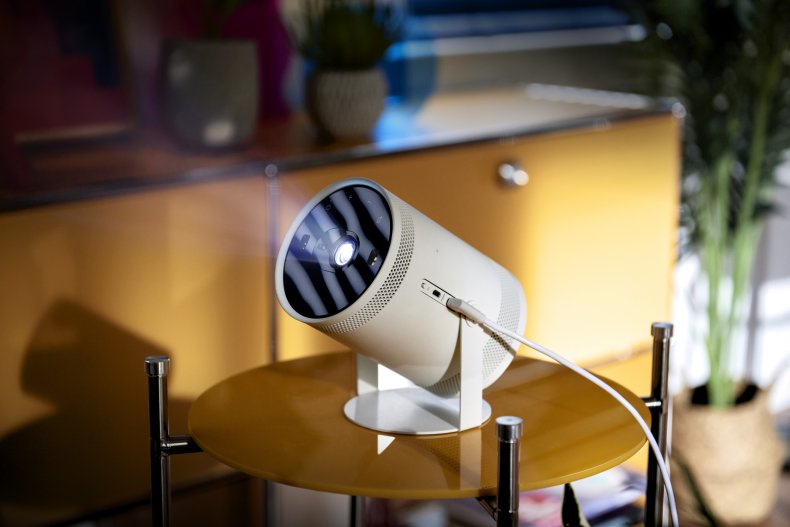 A lifestyle projector from Samsung, the Freestyle is a versatile option that can travel with you throughout the house or even outside. Its swivel stand allows you to watch movies on the ceiling or project onto a wall at sizes ranging from 30 inches to 100 inches. It features autofocus and auto-leveling to adjust to whatever environment you want to use it in.
The projector has a few other tricks up its sleeve, including the ability to be used as mood lighting and change based on the rhythm of the music. If you're interested in what the Freestyle has to offer, be sure to check out our full review of the Freestyle from Samsung.
Schlage Encode Plus Smart Wi-Fi Deadbolt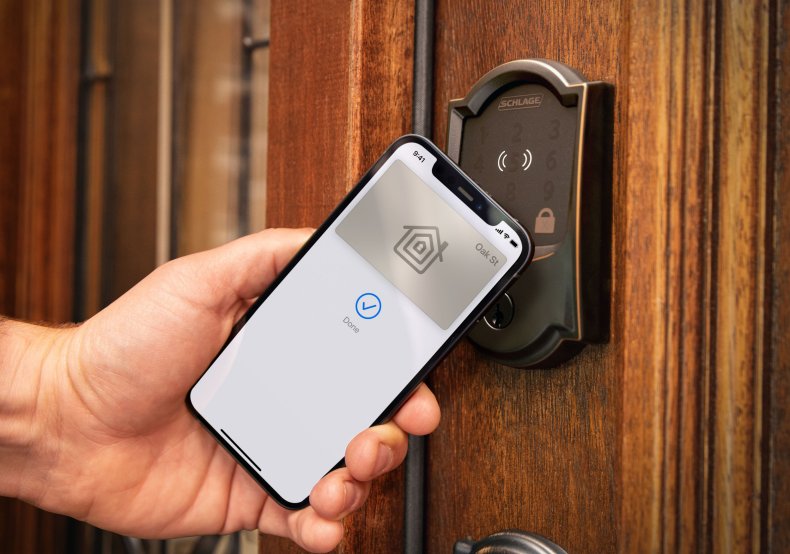 The first home smart lock (in North America) to include Apple's digital keys will be the Schlage Encode Plus Smart Wi-Fi Deadbolt. In addition to using the Schlage app or a pin code, Apple Watch or iPhone users will also be able to use their home key inside Apple Wallet. The deadbolt uses NFC to lock or unlock and will still feature HomeKit compatibility for use with the Home app and Siri.
Personally, I have been very happy with Schlage's HomeKit implementation of its previous deadbolts. I can't remember a time when it had connection issues, and the battery life is fantastic. Adding Apple's home keys should be a wonderful (and practical) addition that I'm really looking forward to trying in action. The Encode Plus should be available in late spring with a retail price of $299.99.
Eargo 6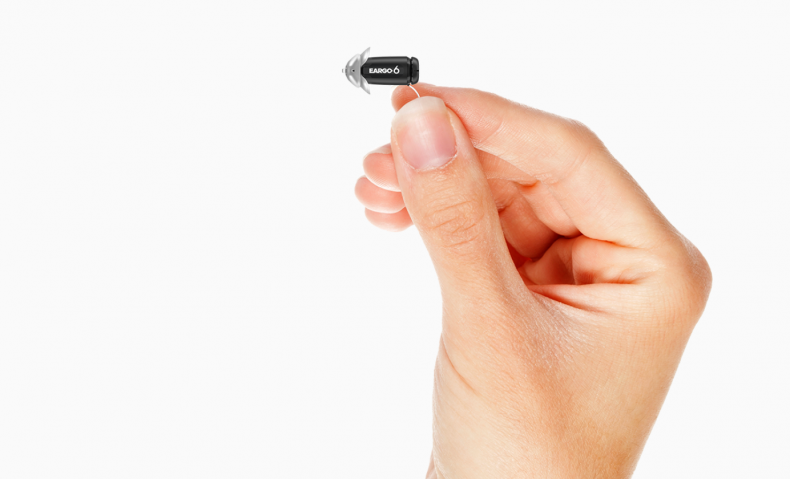 Accessibility products often don't get the recognition they deserve. One notable one of CES is Eargo's introduction of its Eargo 6. The tiny earbud, like previous versions, fits into a wearer's ear, nearly invisibly. The new smarts are baked inside and include things like a Sound Adjust feature to adapt to different environments without any input or configuration from a user. If you want to personalize the sound even further, you can do so via the app.
Eargo 6 is also IPX7 tested water-resistant, meaning it can be submerged for up to 30 minutes at less than a meter. Eargo 6 costs $2,950 and starts shipping on January 17.
Withings Body Scan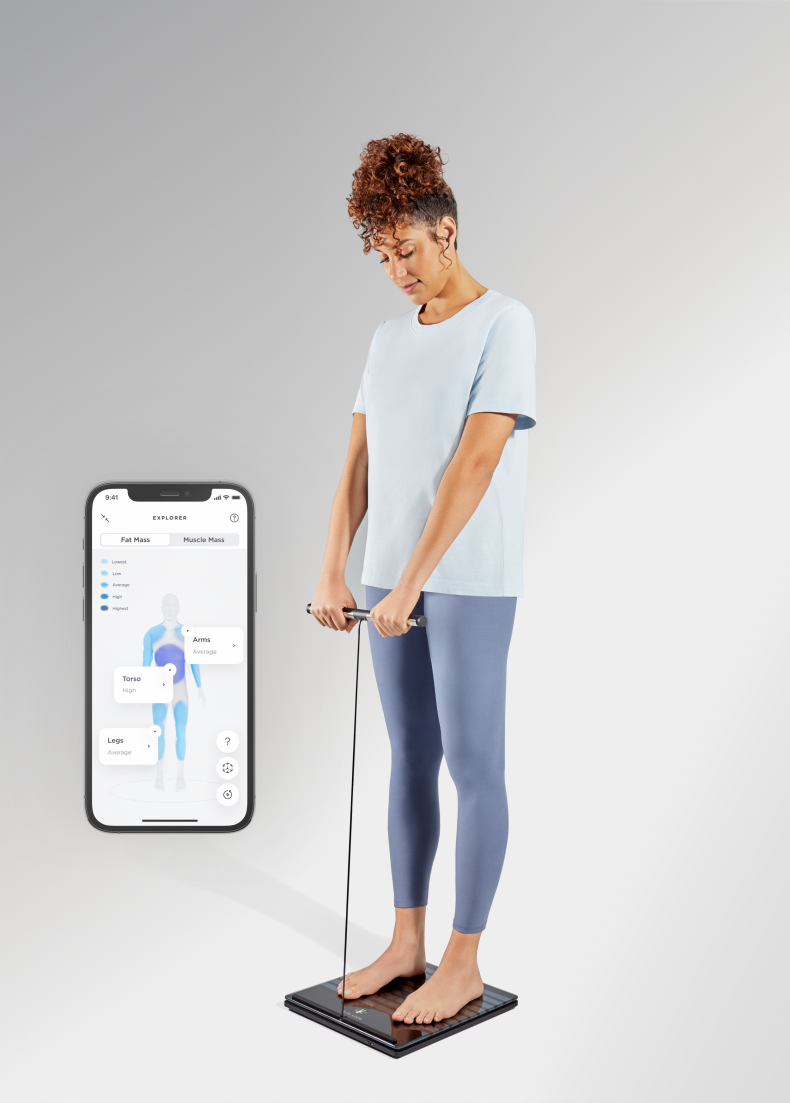 Withings has long pushed the consumer health device market and it is doing so once again with the Body Scan. The digital scale goes beyond what is commonly available in-home today with the ability to "monitor segmental body composition, heart rate, and vascular age." Withings advertises Body Scan to get a year of battery life and features a 3.2-inch LCD color screen for better viewing of the stats.
In an effort to improve nerve activity, Body Scan will use sweat glands in the feet to detect and track that part of a person's health. The scale will track segmental body composition to identify fat mass distribution in a detailed manner. And a 6-lead ECG is included to detect arrhythmias and help show heart patterns associated with atrial fibrillation.
You can expect Body Scan to cost around $300 when it's available in the second half of 2022 as it undergoes CE/FDA clearance.
Kensington Surface Laptop Riser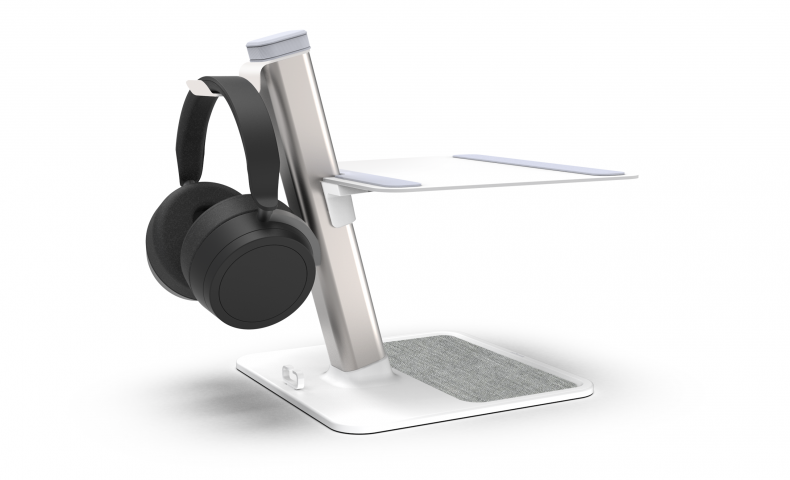 Made for Microsoft's Surface laptops, the Kensington Surface Laptop Riser is a neat solution for those working from home. It's made to hold the Surface Laptop Go and the Surface Book—13-inch and 15-inch models. It features the company's SmartFit height adjustment system for better visibility. It also integrates a headphones holder and cable management for better desk organization. The aluminum riser should be very sturdy and accommodate any needed heat dissipation. No price or release was mentioned for the laptop riser.
Sengled Wi-Fi LED Essential Oil Diffuser Light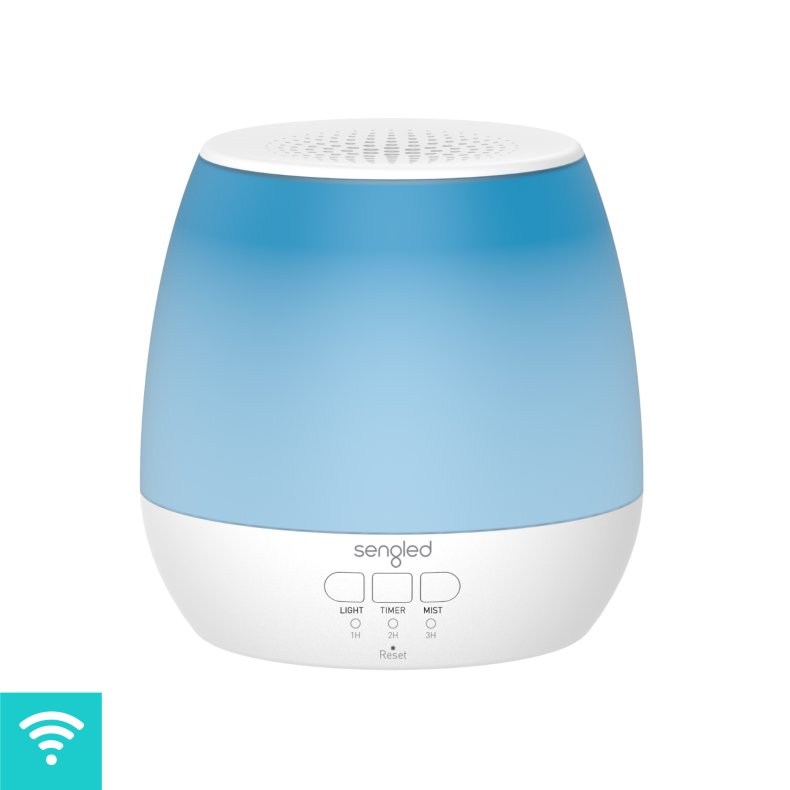 Sengled announced new lights for a connected smart home, including outdoor string lights and lightbars for an entertainment center. The one that stuck out was the Wi-Fi-connected essential oil diffuser light. Starting and stopping a product like an oil diffuser when you're not in the room is one of those conveniences that smart home products have long promised. No price was announced, but the connected oil diffuser light is expected soon in the first quarter of 2022.
Moen Smart Faucet with Motion Control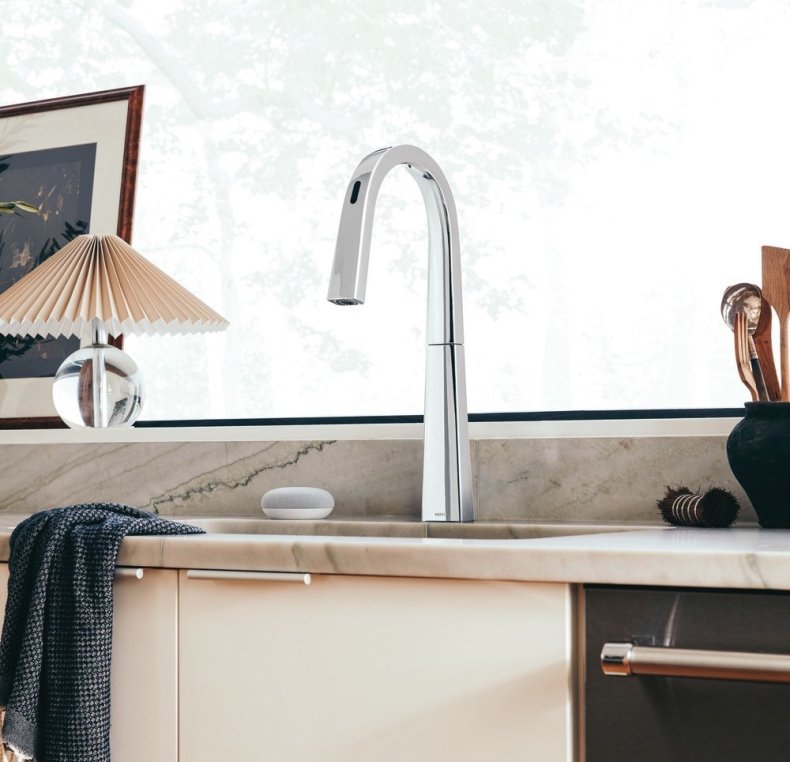 The idea of asking a smart home assistant like Google to turn on your kitchen faucet after getting your hands dirty cooking a meal is an attractive proposition. Also appealing is not even having to touch a faucet, ever. Moen's new Smart Faucet with Motion Control may take things too far in this regard as it forgoes a handle at all. You can control temperature and flow with hand motions or voice. Based on its research of previous models, the company seems to think that people prefer using their sinks hands-free.
The Smart Faucet has other cool features like being able to be asked for certain amounts of water at specific temperatures. You can also add presets for commands and gestures to personalize the controls via its app. Pricing should start at $675 and go up from there when it's available for purchase in the springtime.
Samsung Bespoke Jet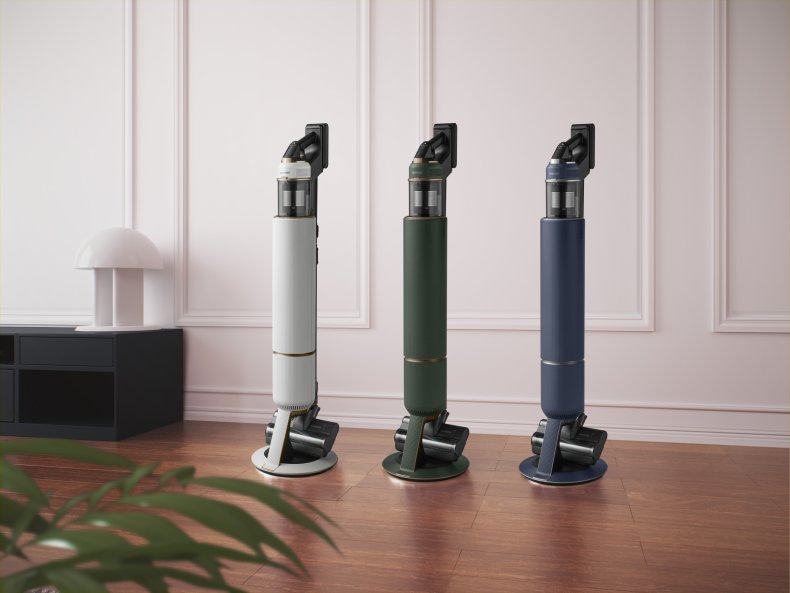 Samsung is bringing a vacuum into its line of Bespoke products. The design-oriented products are eye-catching, and this Jet stick vacuum is no exception. It will come in Misty White, Woody Green and Midnight Blue to start. Beyond looks, the Jet can empty its dust bag and start charging automatically when it gets docked. It has 210 watts of suction power as well as an advanced filtration system to capture "99.999 percent of fine dust."
Roborock S7 MaxV Ultra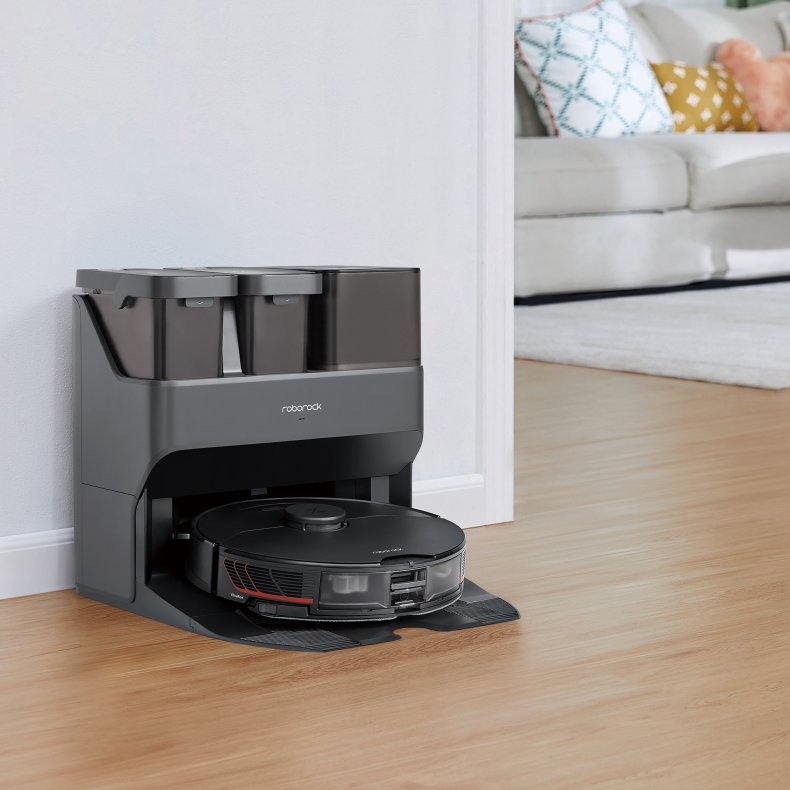 If you don't want to vacuum manually, the Roborock S7 MaxV Ultra should have you covered with its multipurpose dock that can empty, wash and refill itself without your help. The dust container should hold seven weeks' worth of dust, so you really shouldn't need to be involved in the cleaning process for a while.
In terms of home navigation, the S7 MaxV Ultra uses an RGB camera and a new neural processing unit to recognize objects in its way and help it avoid them, regardless of lighting conditions. This automated vacuum and mopping combo machine will be available on Amazon in the U.S. in the second quarter of 2022 for a suggested retail price of $1,399.99.
Wemo Smart Video Doorbell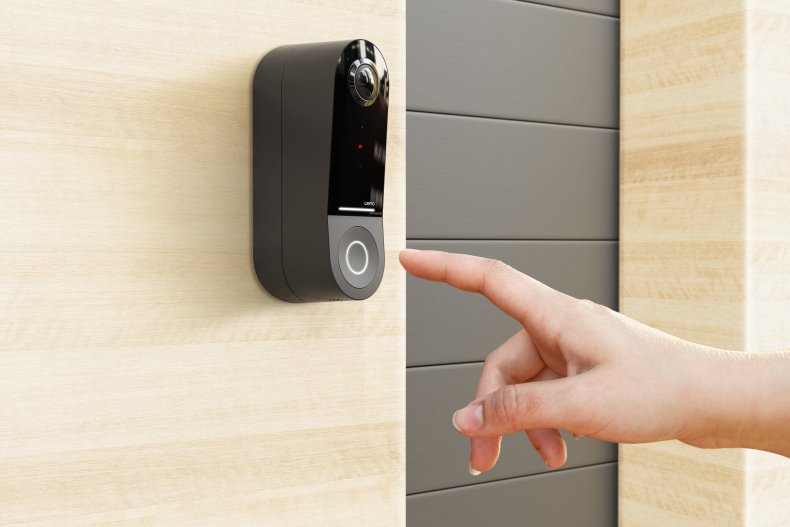 Wemo's new Smart Video Doorbell uses Apple's HomeKit Secure Video without any third-party apps on iPhones, iPads, and Macs. The doorbell itself uses a 4 megapixel, high-resolution camera with a 178-degree field of view to see what's happening at home.
Using HomeKit Secure Video, the doorbell will have facial recognition, including knowing who visitors are based on people tagged in the Photos app. The Wemo Smart Video Doorbell is now available to order on Belkin's website for $249.99.
LG InstaView Double Oven Gas Slide-in Range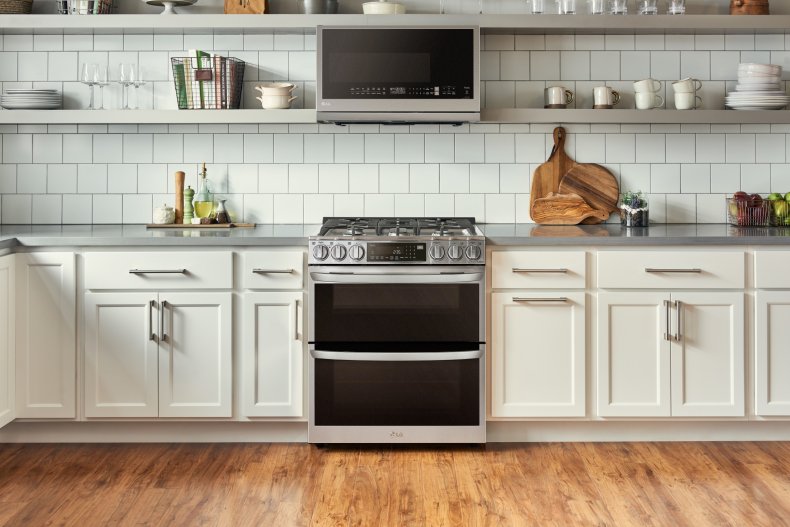 LG's new LG InstaView Double Oven Gas Slide-in Range is a premium appliance all around, but its highlight feature is the integration with LG ThinQ Recipe inside the ThinQ app. Recipe has more than 18,000 interactive recipes and 10,000 shoppable recipes. The shoppable recipes connect directly from the app to order food from Walmart or Amazon Fresh in a single tap. LG announced a new over-the-range microwave with complimentary ThinQ features as well.
The other premium features for the range include InstaView, which allows you to see inside with a double-tap on the front of the oven. It also has settings for Air Fry and Air Sous Vide.
No pricing or release date for the new range was announced.
Scosche BoomCanMS Portable Speaker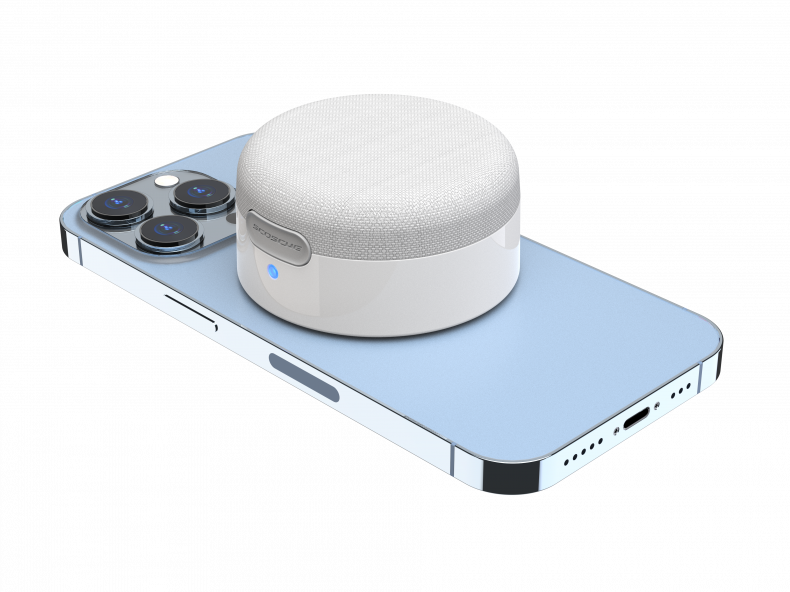 The Scosche BoomCanMS portable speaker looks like it could be a terrific travel speaker. The circular Bluetooth speaker attaches to iPhones 12 and 13 magnetically for ultra-portability. The magnetic attachment also uses the speaker as a stand to prop the phone up for video viewing. The speaker's point is not amazing sound, but rather to increase the volume and quality over the built-in speakers.
The BoomCanMS should get 5 hours of battery life and recharge in 1.5 hours. It should be available in spring 2022 for around $39.99.
Chipolo Card Spot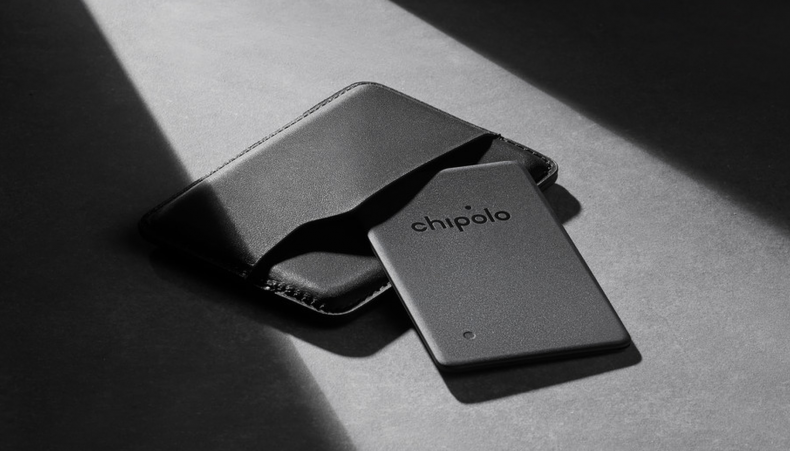 If you like the idea of an Apple AirTag to track your items, but its circular form factor wasn't really working for you, the Chipolo Card Spot may be the solution. Designed to mimic a credit card, the Card Spot comes in at 2.4 millimeters thick to fit in most wallets. Just like AirTag, the Card Spot uses Apple's Find My network to track lost or stolen items.
It also has a speaker inside to chirp. It's IPX5 water-resistant and has a two-year projected battery life. When it does die, the company has a recycling program with a discount on future products. The Chipolo Card Spot can be ordered now for $35 with a shipping time of February 2022.
Moft Smart Desk Mat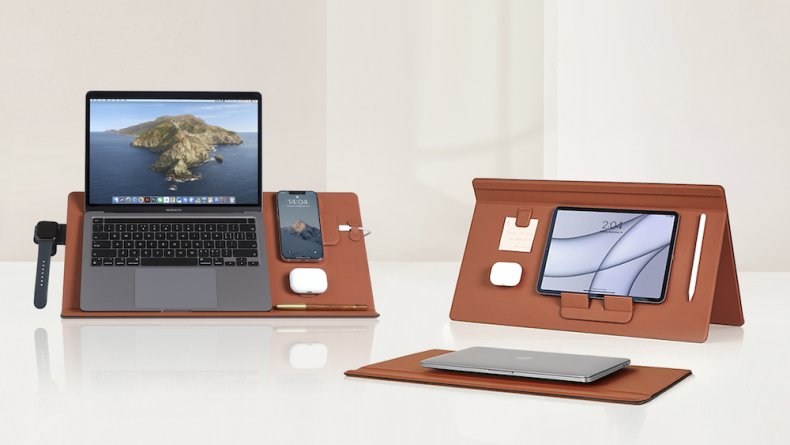 Moft's new Smart Desk Mat is clearly aimed at the new and growing work-from-home audience. It has a lot of cool tricks at its disposal, but at its core, it's a desk mat that can be propped up into a stand at three different angles—25, 45 and 60 degrees.
The mat uses magnets to add customizable holders for AirPods and all kinds of other devices. The Smart Desk Mat has NFC hotspots built-in to allow for two Shortcuts to be set up on iPhone for apps to be triggered when they come in contact with the spots. Moft's Smart Desk Mat will be available in the spring on its website for $99.99.
AnkerWork B600 Video Bar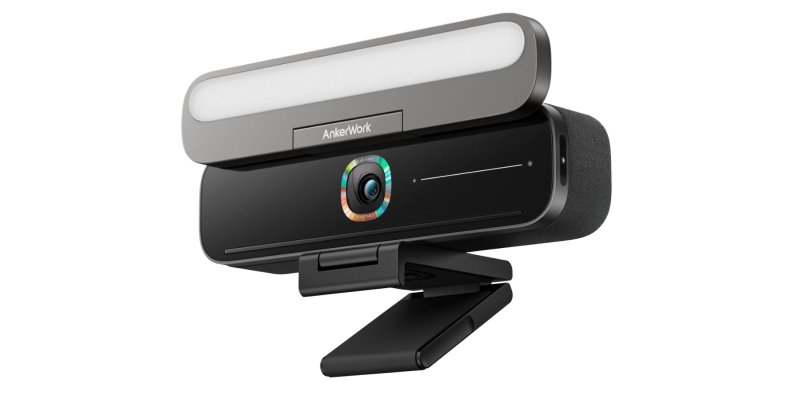 The AnkerWork B600 Video Bar is part of Anker's work collection, but really this specific product is geared for streamers or anyone in front of a computer for semi-professional reasons. The thing is that for casual video calls a laptop's built-in webcam and speakers are fine—even if they're not great. But, chances are if you do actually need better video for one reason, then you also need better lighting, better microphones and better speakers. The B600 Video Bar combines all these things into one really nice unit.
The Video Bar has a 2K resolution and autofocus. The built-in LED light can also dim automatically or be changed manually to fit your desired color temperature. The B600 will be available at the end of January for $219.99. It's not cheap, but again, combining all these elements, including a mount, into a single compact unit is a huge benefit.
Jabra Elite 4 Active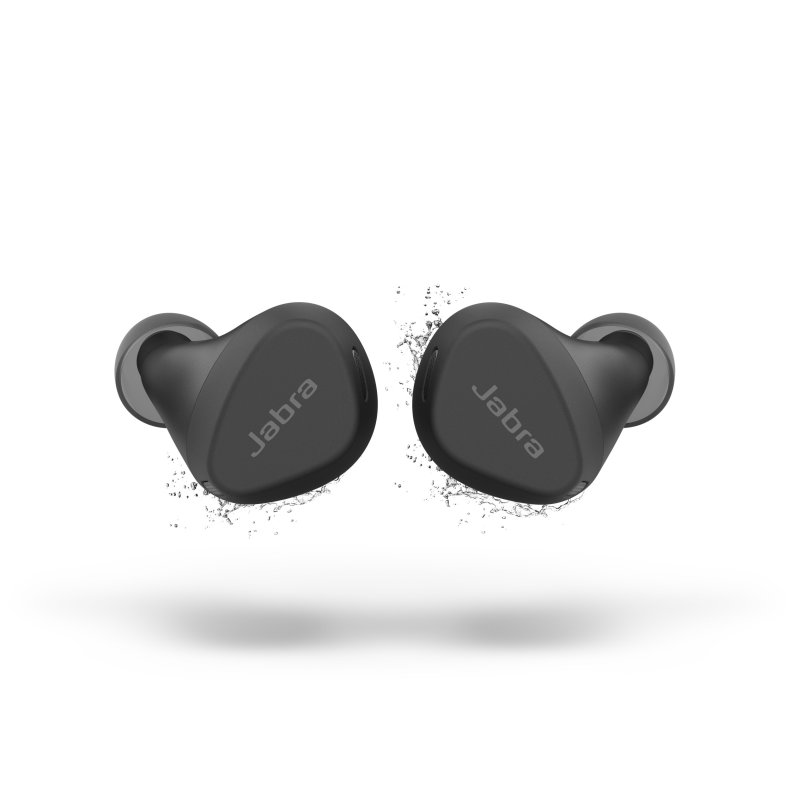 Jabra's latest fitness-minded earbuds offer a wide range of features at an affordable price point of $119. The Jabra Elite 4 Active features ANC, has an IP57-rating to protect against water and sweat and includes Google Fast Pair for Android devices. They have a 7 hour listening time on a single charge or 28 hours with the charging case.
The Elite 4 Active has Amazon's Alexa built-in and utilizes Spotify Tap playback for fast access to music for Spotify subscribers. The new Jabra earbuds are available now, and I will be testing these shortly to see if they are really as great of a value as they seem.
Shokz OpenRun Pro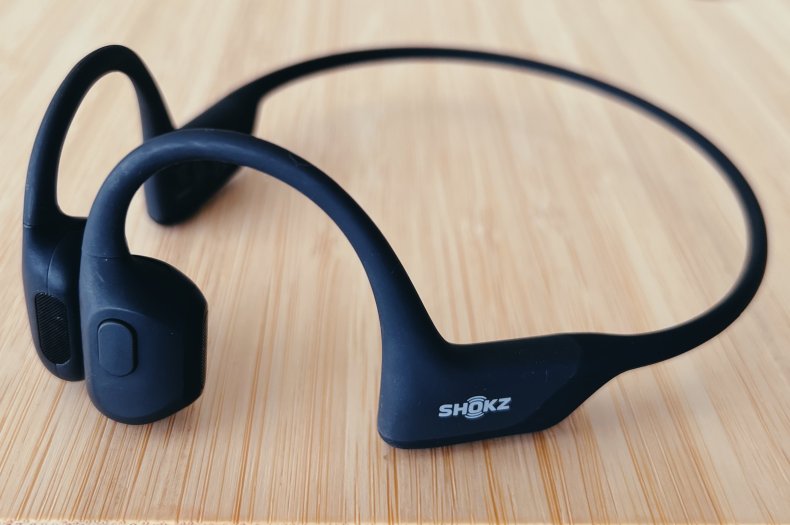 Shokz, formerly known as AfterShokz, is debuting new open-ear, bone-conduction headphones that it calls its most elite version yet. The OpenRun Pro uses Shokz's ninth-generation patented bone conduction technology for better sound quality that has an open-ear design. I have been testing these headphones while going on daily runs for a week or so, and I'll have some more thoughts about them soon.
For now, I will say that they do sound pretty good in the context of not needing to insert anything into your ears. These are available to order now for $179.95.
Onanoff StoryPhones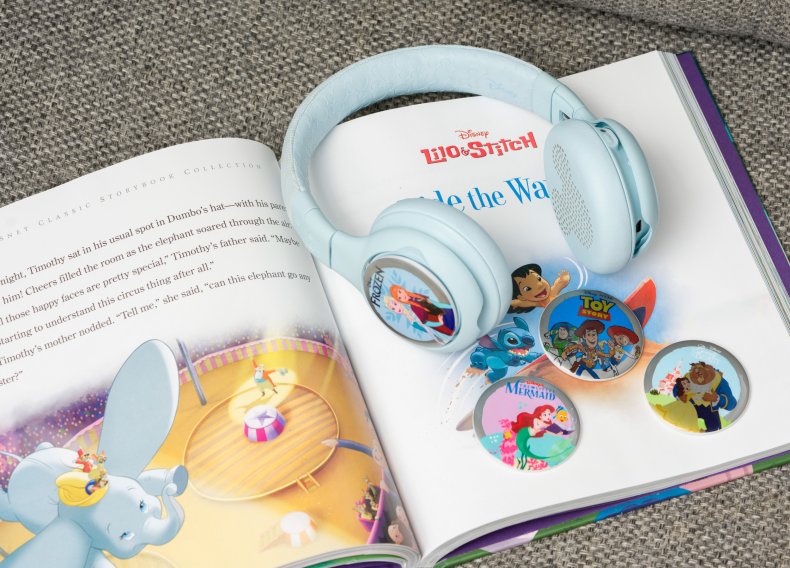 These headphones for kids are a little different than other traditional ones with the addition of Onanoff's StoryShield discs. The story discs will prompt the internet-connected content to be downloaded and stored in the headphone's memory. Then, each time the disc is attached to the headphones, kids can listen to that story. StoryPhones offers another form factor to other products like Yoto Player that allows kids to listen without being glued to a screen.
Beyond stories, StoryPhones has ZenShield, which will play soothing sounds to help kids calm down and relax. The product should be available sometime in January with the Disney story bundle for about $115.
Acer Chromebook 315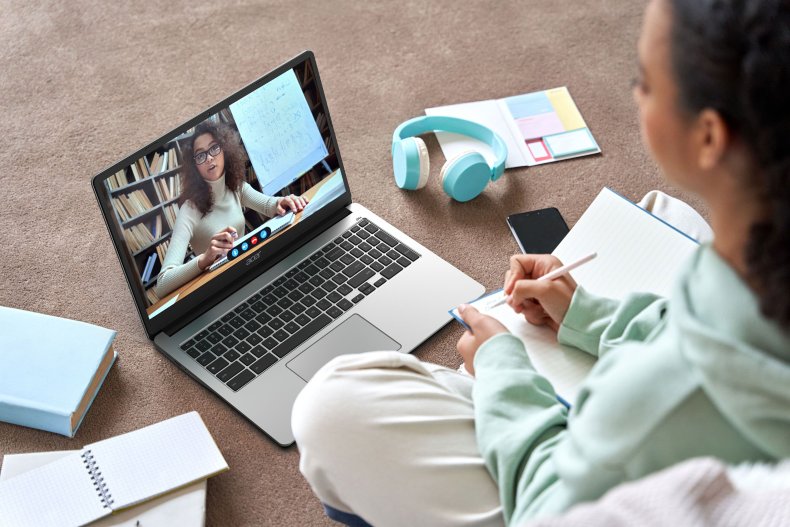 While a bit modest in its upgrades, the Acer Chromebook 315 isn't meant to be the highest-end computer. It's intended to be an affordable option. The new 315 model will get a 15.6-inch anti-glare screen along with an OceanGlass touchpad, which Acer says is "made entirely out of ocean-bound plastic waste that has been recycled into a glass-like texture." It's a neat feature if it does, in fact, feel like a glass-covered trackpad. The Chromebook will swap out its previous AMD processor for an Intel one, but the major notable feature is a wide field-of-view HDR webcam for all those video calls you'll likely be taking from it.
The Acer Chromebook 315 will go on sale in January in North America from $299.99.
Dell XPS 13 Plus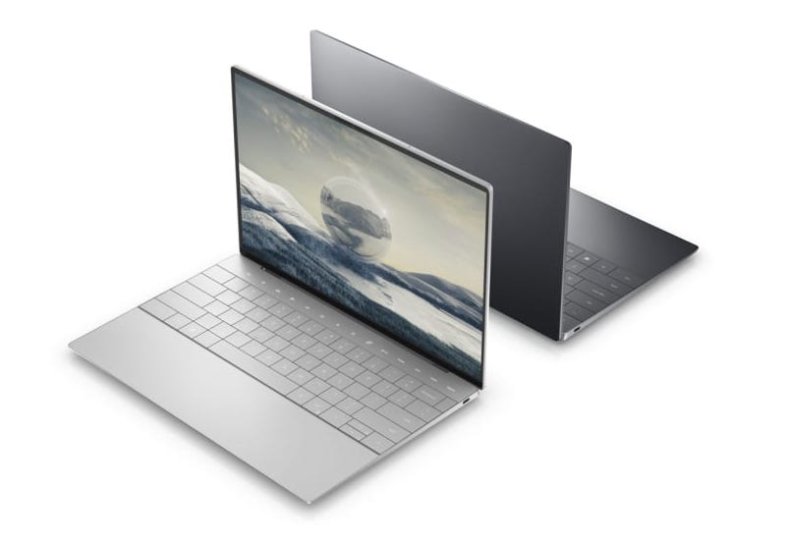 Dell's new XPS 13 Plus is a laptop designed for portability, but it also packs in some questionable design choices. Regardless of how it performs when it ships in the spring, it's making a bold statement now.
Above the flat-looking keyboard, the Windows laptop ditches the row of physical function keys in favor of a capacitive touch row of lights. There is no distinct touchpad area because the whole below the keyboard acts as a touchpad. The thin laptop weighs under 3 pounds and has a beautiful-looking bezel-less screen.
We'll have to wait on a review unit to see how the computer's design holds up in real-world use. The Dell XPS 13 Plus should start around $1,199 when it ships, but no price has been set.
Chevrolet 2024 Silverado EV RST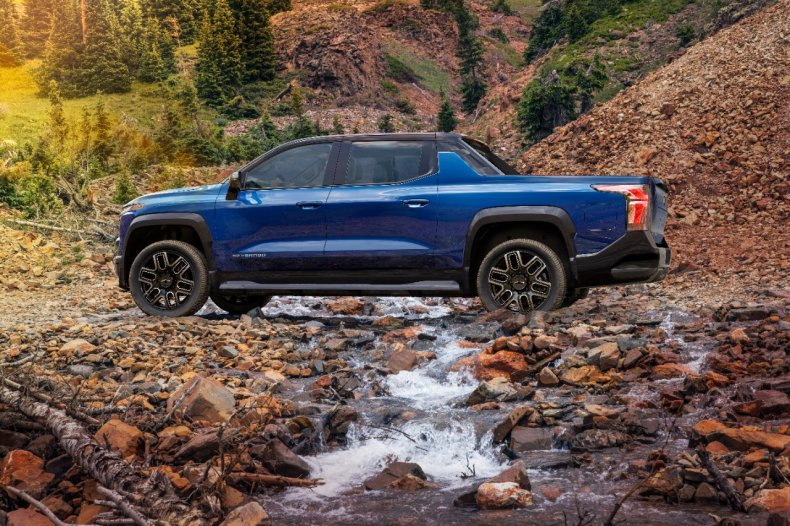 Much like Ford, Chevrolet is making its iconic Silverado truck electric. The highlights of the first version include an estimated 400-mile range, 664 horsepower and up to 10,000 pounds of trailering. It will also have an estimated 0 to 60 miles per hour time of 4.5 seconds. The specs here prove that Chevy is serious about offering a competitive electric truck for work and play. Unfortunately, the Silverado EV won't go into production until 2023. So, it will still be some time before these are out on the road or in the dirt.
The company says that the first fully loaded RST First Edition model, available in the fall of 2023, will come with a suggested retail price of $105,000. After that, there will be a range of models with different specs starting at $39,900.
Newsweek may earn a commission from links on this page, but we only recommend products we back. We participate in various affiliate marketing programs, which means we may get paid commissions on editorially chosen products purchased through our links to retailer sites.