In the past week several local candidates officially filed for the March 1, 2022 party primary elections, including a challenge to Republican Texas District 25 state Sen. Donna Campbell.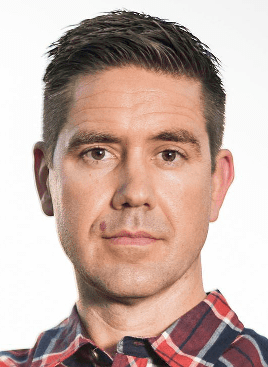 Channon Cain, a financial professional from Lakeway, says he's not a politician.
"I believe Texas remains the best place to raise a family and call home," he told the Herald-Zeitung on Friday. "District 25 is the very heart of Texas, and deserves a politically courageous state senator who can be counted on to solve hard problems instead of continuing to kick the can down the road."
Cain's opening salvo came in one of the few contested races in Comal and Guadalupe counties, where no Democrat has yet filed before Monday's 6 p.m. deadline.
Comal County has contested GOP races for Comal County Court at-Law No. 1 and for precinct 4 justice of the peace. Guadalupe County Judge Kyle Kutscher drew a challenge from Seguin's Nolan Schmidt; other contested races are for precinct 4 commissioner and precinct 1 justice of the peace.
Both parties have candidates in the District 73 Texas House race. Justin Calhoun has filed for the Democratic nomination and Barron Casteel, George Green and Carrie Isaac are vying for the Republican nod.
Comal Democratic Party Chair Marilyn Aden said the party office at 1592 West San Antonio Street will accept filings from 2-6 p.m. Monday. Sue Piner, county GOP chair, said her party headquarters at 265 Landa Street will be open from 10 a.m. to 6 p.m. Monday.
Elections Administrator Cynthia Jaqua said the Comal County Elections Office at 396 North Seguin Avenue will also be open until the 6 p.m. filing deadline.
After redistricting, Senate District 25 will include all of Comal, Blanco and Kendall counties, north Bexar County, southwest Guadalupe County, and western portions of Hays and Travis counties.
Campbell, a physician with mailing addresses in San Antonio and Austin and a home in New Braunfels, has represented District 25 since winning a two-year term in 2012. She easily won reelection to four-year terms in 2014 and 2018.
"The 87th Texas Legislature has entered into the Interim period where we are now assessing the implementation of legislation passed, as well as studying policy topics that may need to be addressed in the 88th Legislative Session," she wrote to constituents on Nov. 29. "The Interim is also a time where you will see me out-and-about in my district attending policy luncheons, events, and meeting with all of you to discuss the issues you care about!
"It is a blessing to serve you in the Texas Senate. Together, we will continue to keep Texas strong! Why do we have to keep Texas strong? Because we don't have another Texas to move to!"
Cain's rhetoric mirrors Campbell's playbook in blasting government debt and spending, but also seeks to "stop the infringement of our medical freedoms by the Biden Administration and employers, work to secure our elections at local levels, and always fight for life, our Second Amendment rights, securing our border, and supporting our veterans."
All Comal County incumbents have filed for reelection except for Precinct 4 JP Jennifer Saunders, who announced her retirement when her term expires in 2023, and 207th District Court Judge Jack Robison. First elected in 1994, Robison has privately indicated he will not seek an eighth four-year term.
The last day to register to vote in the 2022 party primary is Monday, Jan. 31; the early voting period runs from Monday, Feb. 14 through Friday, Feb. 25. Runoff elections in both parties will be held Saturday, May 24.
For election information and updated candidate filings, visit the elections link at the Texas Secretary of State's website, www.sos.state.tx.us.