On Tuesday, the Comal Appraisal District accepted the resignation of its chief appraiser, who was on paid leave while the agency conducted internal investigations into allegations involving compensation and benefits filed by seven current employees.
Rufino Lozano was placed on paid administrative leave March 22 as the CAD was finalizing notifications of its 2022 preliminary property assessments to property owners. John Tyler, chair of the six-member CAD operations board, announced the move in a statement on Thursday.
Tyler said the board, during its monthly meeting, met with Lozano in executive session for about 10 minutes, with Lozano tending his resignation that board members accepted in open session.
Tyler, who last week defined the workplace allegations made against Lozano were of a "sensitive" nature, said Thursday it was "frustrating to hear" that some perceived the probe centered on Lozano's character, instead of a administrative dispute involving employee pay, benefits and job duties.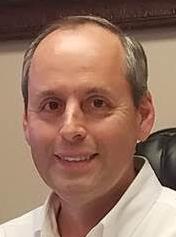 "I tried to clear that up when the board returned in open session – and why I and used the word 'equity' when it came to position appointments," he said.
Lozano, 54, came to New Braunfels in March 2017 after a stint as San Patricio County's top appraiser. He said he enjoyed leading the CAD before deferring all questions to the board.
"I have no official comment at this time," he said.
Despite Lozano's exit, the probes conducted by the CAD's human resources department and a third-party outside investigator are still incomplete. Tyler said the seventh staffer came forward on Monday, the day before the board meeting. Last year, he counted between five and seven staffers who resigned due to COVID-19 and other issues.
Lozano received $146,000 in pay and benefits, according to the CAD's $4.1 million annual budget. Its six-member board hires and fires chief appraisers who oversee administration of the agency and decides pay and duties for 35 employees.
The CAD, which assesses and certifies values of taxable properties for 34 taxing jurisdictions, projects 2022 values to rise between 30% and 50%, based on assessments as of Jan. 1, 2022. If certified in July, they will be the largest single-year increases in market and taxable values since the CAD was formed in 1980.
Four of Lozano's five years saw average values increase by double-digit percentages; last year's increased between 12% and 17%. But throughout his tenure, detractors claimed Lozano was heavy-handed with those filing protests (which saw more win than lose on appeal) and committed to over-valuating assessments – with the higher values leading to higher taxes.
Last year, for 2020, the CAD fell a hair under the 95%-105% recommended of all appraisal districts annually reviewed in Property Value Studies by the Texas State Comptroller office. Chris Kudrna, CAD director of operations, is now interim administrator for the district, which is supporting one local school district currently contesting CAD's 94.5% mark. Tyler's statement said the interim director will improve the employee equity and responsibility problems and also whittle down between 3,000 and 2,200 backlogged exemption requests awaiting processing.
"The board has immediately initiated a search for an interim chief appraiser and will continue to provide updates on this activity," "Lastly, the board will immediately begin a search and advertisement for a permanent replacement," Tyler said. It won't happen soon, as the CAD board isn't scheduled to meet again until June 7.
"While some disruption is anticipated, the board is confident service will remain of continued high quality and sincerely appreciate your support," the statement said, adding, the board "would like to thank the employees for their continued hard work and dedicated service during this transitional time."
The statement didn't mention Lozano by name or title or his leadership during a five-year period in which district-wide taxable values increased from $16.121 billion to $32.616 billion since 2017.
Tyler said the board generally thought Lozano to be very "accommodating" in helping ease the transition, which includes 95,000 notices mailed to owners of 108,000 properties beginning next week.