A large grass fire on the 3500 block of Francis Harris Lane near the Comal-Hays county line brought firefighters from multiple departments in Comal, Guadalupe and Hays counties to the scene Monday afternoon.
According to New Braunfels Fire Department Battalion Chief Jeremy VanAusdall, firefighters got the call around 2:50 p.m.
Upon arrival at the scene, VanAusdall said firefighters faced a large fire and heavy winds, with multiple structures and outbuildings threatened. In addition, multiple vehicles sitting on the property were involved, causing black smoke to rise from the area, which was seen from several miles away.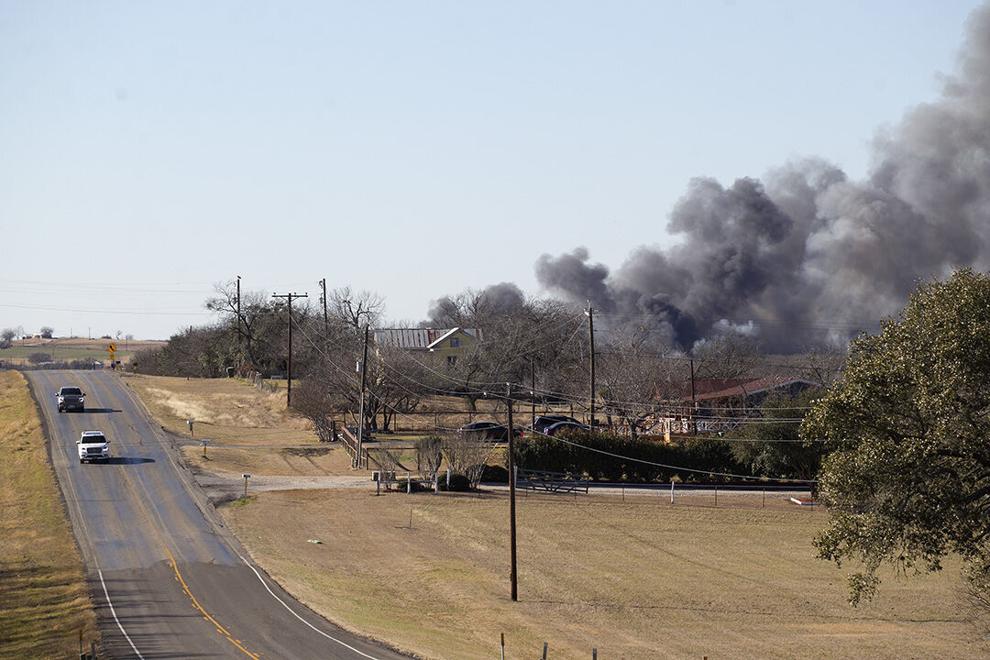 Shortly before 5 p.m., VanAusdall reported that about 80 acres had burned. Still, other vehicles on the property, outbuildings and structures were protected.
Agencies responding to the call included fire departments from New Braunfels, South Hays, York Creek and San Marcos, as well as the Guadalupe County Office of Emergency Management.
A section chief and an attack aircraft from the Texas Department of Emergency Management also responded to the scene. About 45 personnel were on the scene, VanAusdall said.
VanAusdall credited a rapid response and coordinated effort from area agencies with bringing the fire under control in a relatively short time.
"Days like today, we definitely have our heads on a swivel with high winds and low humidities," VanAusdall said. "Those are two recipes for an active fire to spread, which is what we saw (Monday). We had a rapidly moving fire. With the quick response and mutual aid resources getting on-site, we were able to protect those structures and the livestock that was also threatened."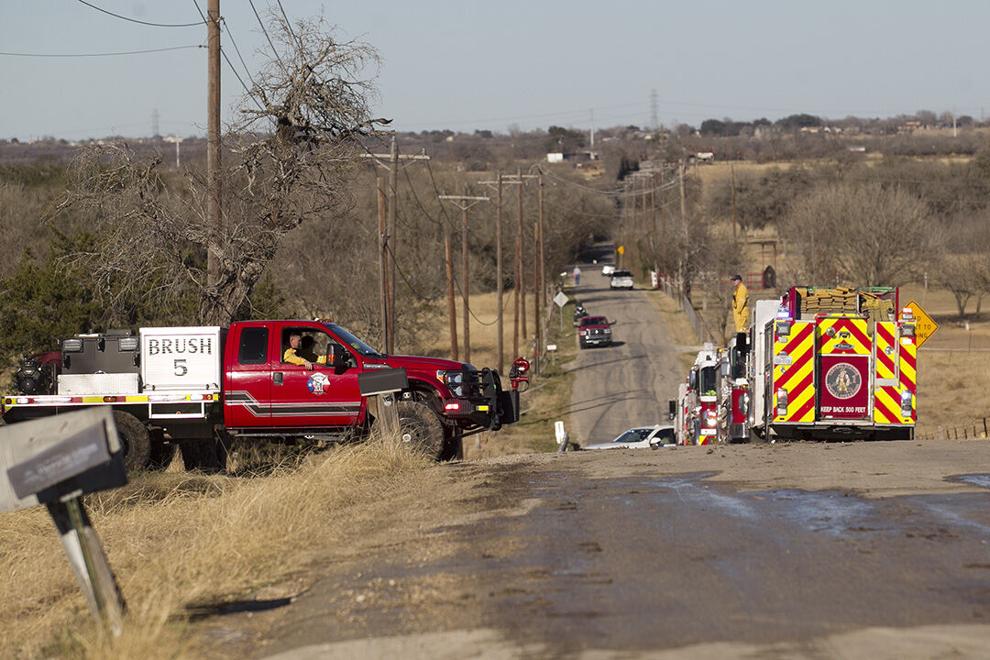 Among the fire equipment used to extinguish the grass fire were brush trucks that VanAusdall explained: "have the mobility to go off road and get not only equipment offr oad but get personnel off road so they can get to the fire site and put the fire out."
Brush trucks also come equipped with water tanks ranging from 300 to 500 gallons. By comparison, larger fire engines contain 750 to 1,000-gallon water tanks.
Firefighters also used tenders to bring water to the scene, VanAusdall said, as no fire hydrants were readily available near the property.
"We perform a shuttle operation," he said. "We'll typically stage an engine or a tender at one of these fire hydrants so they can continue to fill not only tenders but brush trucks as they shuttle water back and forth to the fire."
VanAusdall added that although the incident was under New Braunfels Fire Department command, the "footprint on this fire from a personnel perspective is not New Braunfels."
"We definitely had some key assets on the scene, but the volunteer and other paid fire departments in the area took up the majority of this response," he said.
Assets from New Braunfels included two brush trucks, two engineers and two battalion chiefs.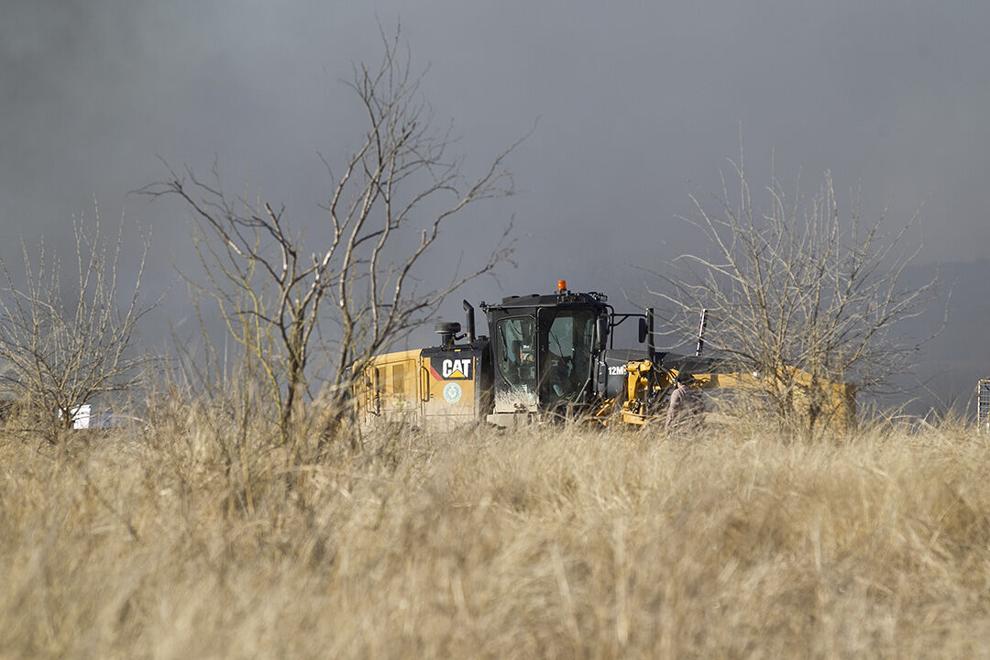 A Guadalupe County bulldozer and a maintainer were also used in the firefighting efforts to bring the flames under control, according to VanAusdall.
"It's great to get those types of apparatus on-site," he said. "They can help maintain the fire a lot quicker than a hand line or firefighters with hand tools. They can maintain that line and keep the fire from spreading. Should we have a fast-moving fire, something that we need to get farther ahead of, those types of apparatus can get ahead of the fire and create a fire line or barrier that the fire can't cross."
At 5 p.m., firefighters were still on scene, but it appeared that the fire was under control.
The cause of the fire is under investigation, VanAusdall said.