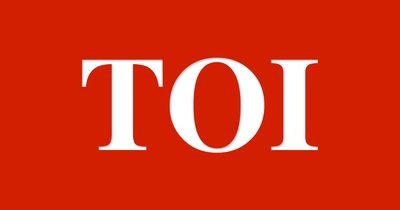 Gurgaon: With pollution wreaking havoc every winter and affecting several development and construction activities, including patchwork on roads, the Gurugram Metropolitan Development Authority (GMDA) is now working towards adopting 'jet patcher technology' for repairing potholes on its road network across the city. At present, the GMDA uses batch mix machines for this work.
According to officials, a proposal to this effect was tabled in the meeting of the Core Planning Cell (CPC) of the GMDA earlier this week, where it was approved, with the GMDA deciding to adopt this technology for patchwork on all its roads in sectors 1 to 57 in the first phase of the project.
"At present, this technology is being used by the Municipal Corporation of Gurugram (MCG), but we are introducing it for the first time in the GMDA. The advantage of jet patcher technology is that it is a single unit that has all the facilities inbuilt. In normal patchwork, you need a roller, a paver, a compressor, but in this technique all of these are built in the same machine," said a senior GMDA official, adding that the fact that the technique does not require any wide machinery or equipment means that roads also do not need to be closed or traffic stopped to utilize it.
"This is an all-in-one unit which does not produce any dust and does not require a lot of manpower. Unlike the batch mix machines that we currently use, which cannot be operated during the construction ban because the plants that produce bituminous material get closed, this jet patcher technology can continue to be used even during this period because its operation is completely independent," said the official.
Apart from the fact that it remains unaffected by the pollution ban, officials said the technology also has the advantage that it can be used in all weather conditions, unlike conventional methods of patchwork that can only be done in hot, dry weather, consequently becoming difficult to undertake during the monsoons and the winter season.
These points were also highlighted when the matter was discussed during the CPC meeting earlier this week, where officials stated that this technology will enable the GMDA to undertake patchwork in any season, and will also allow for better compaction.
Noting these advantages, the Chief Executive Officer (CEO) of the GMDA, Sudhir Rajpal, had directed officials to expedite the process of adopting this technology for meeting patchwork requirements, pointing out that it will ensure efficiency in repair of potholes and patches.
"The proposal to adopt this technology has been approved in the CPC meeting. It will be adopted in sectors 1 to 57 in phase 1. We will be inviting bids wherein we will give these sectors completely to the agency to maintain these roads, and they will undertake this task throughout the year," he added.

FacebookTwitterLinkedinEMail