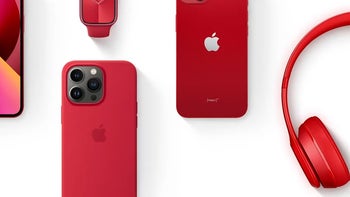 Apple is a company often criticized for its harsh practices toward its competitors, corporate policies, and tough labor conditions but we can't deny that the (PRODUCT) RED partnership has done a tremendous job in helping people fight HIV/AIDS and COVID around the globe.
Over the past fifteen years, Apple has raised nearly $270 million through the sales of (PRODUCT)RED devices and accessories. Plus, these devices look awesome in red, one of the hues that we rarely see on modern gadgets.
Now, as the COVID crisis still rages on, Apple has decided to donate half of all the proceedings from (PRODUCT)RED sales to the Global Fund to help the fight against COVID in sub-Saharan Africa.
"From now until December 31, 2022, half of those proceeds will go to the Global Fund's COVID-19 Response to mitigate the impact of COVID-19 on the fight to end AIDS. This will provide critical support to health systems most threatened by the outbreak, and, in turn, help preserve lifesaving HIV/AIDS programs in communities most in need in sub-Saharan Africa."
The other half of the said proceedings will be used to continue the fight against HIV/AIDS. You can check out the
official (RED) and Apple's COVID-19 page for more information, and also take a look at the commemorative video that the company posted, highlighting some of the iconic (PRODUCT)RED devices that the company has released throughout the years.
Also Read: