After becoming the odd man out in the GOP primary for Texas House District 73, George Green said he wouldn't endorse either Barron Casteel or Carrie Isaac in the runoff.
"I will not endorse either of them," the former New Braunfels city council member said after the March 1 party primary. "I don't think they are the caliber of people that we need to lead us into the future. I am sorely disappointed about that."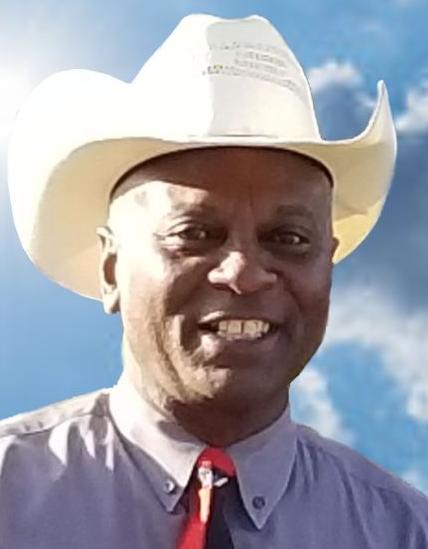 This week, Green publically threw his support behind Isaac, who ran second to the former New Braunfels mayor in the primary. 
"I care deeply about our community's future, and I believe Comal and Hays counties deserve a true conservative state representative with integrity. Carrie Isaac is that candidate," Green said in a statement released by Isaac's campaign.
Casteel said he was not surprised by Green's endorsement, which came hours after he aide Steve Cornelius lunched with Green at River City Café on March 15.
"I called George the week after the election, after he said some not so very nice things about both of us," Casteel said. "We met around noon and were there for about an hour.
"We had a polite conversation. I just thought it was the polite thing to do after the election. (The Herald-Zeitung) article indicated he wouldn't be endorsing anybody, and I didn't ask for his endorsement. I simply told him that he was always welcome to give me a call."
Casteel said during the lunch Green said he would've been the GOP nominee had the former mayor not entered the race. Green admitted that was true, to an extent.
"Before I announced last year, I went to him four times to ask if he was going run and if he wasn't I would – and each time he said no," he said. "I had a lot of community support, so I decided to enter the race."
Hours later after their luncheon, Casteel was told about Green endorsing Isaac.
"When we left lunch, Steve and I were led to believe that George would not be endorsing anybody," Casteel said. "I got word that evening, not from George but from someone else."
The numbers
The winner of the May 24 runoff will face Democrat Justin Calhoun in November to succeed outgoing three-term GOP Rep. Kyle Biedermann. Redistricting erased Kendall and Gillespie counties from District 73, now comprised of all of Comal County and western Hays County. 
Isaac lost a 2020 bid for the Texas House seat formerly held by husband Jason Isaac, who lost to Chip Roy in the U.S. House District 21 Republican primary in 2018. The Dripping Springs resident will aim to solidify support in Hays County and gain votes in Casteel's Comal County.
On March 1, 28,417 of the district's 157,412 registered voters, 12,966 opted for Casteel, or 45.63% of the vote. Isaac had 12,725 votes or 44.78%. 
While Casteel is campaigning to extend his winning 241-vote margin over Isaac, she welcomed those who voted for Green, who had 2,726 primary votes (9.59%).
Isaac received a request for comment but her campaign offered only responses to submitted questions. Earlier in the week she said she was honored by Green's support of conservative Republican values.
"Carrie has always treated me with the utmost respect and dignity, even in tense situations on the campaign trail. I know she will serve her constituents just as honorably," he said in the statement, but added this on Friday.
"It sends a message to voters that if George Green, who solved problems for us in the past, is backing Carrie Isaac, it must be that he saw something in the other candidate that didn't look good for the community."
Change of heart
On Election Night, Green expressed disappointment in GOP primary voters, said he was in "disbelief" at his outcome, wasn't voting in the runoff, and was thinking about joining another political party. 
"I started thinking of voting rights (championed by) Dr. Martin Luther King, and I was thinking how ridiculous of me to say that I was not going to vote," he said. "Voting is an example of a good leader … what I meant to say at that particular time is that I wasn't endorsing any candidate."
Green said he aligned with Isaac after she explained her involvement in a non-profit. During the campaign he accused both Casteel and Isaac of funneling taxpayer money for their personal gain. 
"In (Isaac's) case, the money happened to come from an individual and that a private nonprofit doesn't have to (publically) list details, versus (public) non-profits that usually deal with public money."
Green said that while serving as mayor, Casteel was involved in the sale of a property that financially benefited a relative.
"If you're selling a property purchased with our taxpayer money and one of your own relatives stand to gain millions and millions of dollars because of it, that's what I'm getting at," Green said, not offering names or details.
Green feuded with seemingly everyone in New Braunfels during his four years on city council before resigning in 2017 – the city manager, police chief, sheriff's deputies, fair association officials, criminal district attorney – and fellow council members. 
Green said he was someone who fought the proverbial city hall – a reputation he gained even before seeking the District 1 council seat in 2013.
"Over the previous 170 years, District 1 hadn't been anything (to the city) and it needed a lot of work," he said. "I just went about getting it done. 
"I'm not a loose cannon but a seasoned professional, and I proved it while working for three different Fortune 500 companies over 20-plus years. I have been trained in how and when to negotiate and at no time did the perception of me being a loose cannon ever come up – and it took all the (career) skills I could muster to get all of it done."
Casteel responds
"George has made numerous accusation allegations against me, and so has Carrie," Casteel said. "The man is extremely angry and will say anything about me."
Casteel said misperceptions are that he raised city taxes during his two terms as New Braunfels mayor from 2014-20. Thanks to growth, the 8.8-cent increase with the voter-approved 2013 bond was never needed, and the city decreased property taxes for a few years. 
He said public records would indicate that, along with $75 per-meeting he received as mayor. Casteel said it would also note the 44 new police officers hired during his tenure – with police and fire personnel receiving pay and benefit increases during and just after his term.
"I never got paid as mayor," he said. "Carrie and her team will say anything – it's their common bond with George.
"If you need any facts or figures or whatever, anyone knows where they are and how to find me – because I live here, work here and I'm going to be here for the rest of my life."
Down the stretch
Casteel says he intends to "get more votes than Carrie receives both in Comal and in Hays County, where I have a number of strong supporters who know who I am. I just need to continue working just as hard there as I'm working in Comal County."
Casteel listed his top priorities. 
"I think the No. 1 priority is the open border policy that threatens security within our state. That's the first thing voters want to talk about when I knock on the door." he said. "The other is that we've got to lower the property tax burden in this state."
Casteel said the May 7 constitutional amendment election features a proposal to increase the property tax exemption from $25,000 to $40,000. He said although recent legislative sessions led to tax relief, the state also must increase public education funding.
"By having the state prioritize funding, it would lead to lower property taxes in every school district throughout the state," he said. "They did it last session and can do more in the next session."
At least two opportunities will see Casteel and Isaac together before the runoff. The first is an April 18 face-to-face candidate question-and-answer session at Village Venue, sponsored by the New Braunfels Conservative Club. The second will be May 16 at a site and time, TBA.
New campaign allies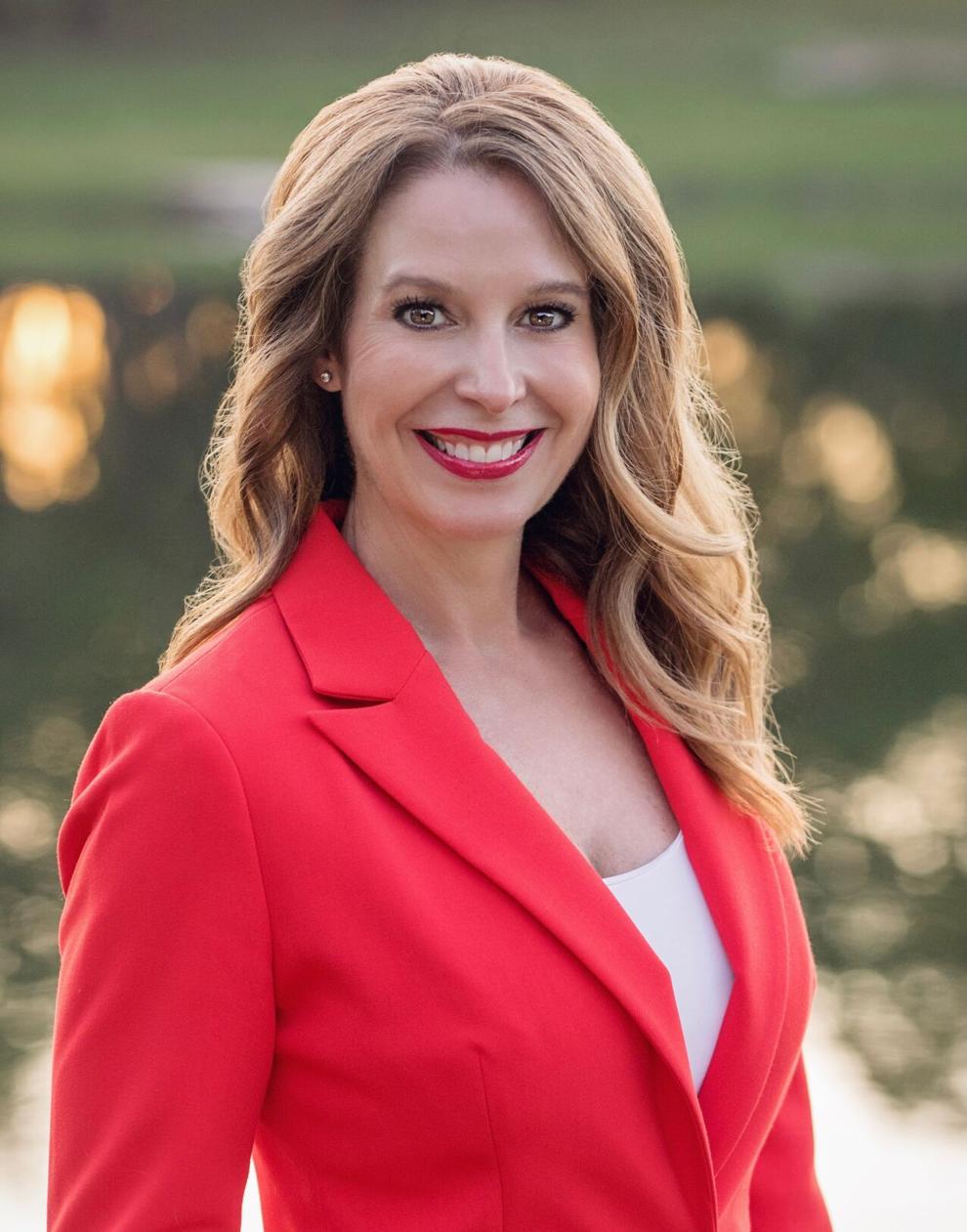 Casteel also picked up endorsements last past week. One came from said Steven Digges, New Braunfels City Council member from 2007-14.
"Carrie Isaac is proudly touting an anti-police endorsement. We don't need more liberal, defund-the-police politicians in the Texas House," Digges said. "I served with George Green and knew him to be the worst kind of liberal … it was not a shock when Green claimed to now be a Democrat; Isaac's relationship with Green tells us all that she cannot be trusted."
The New Braunfels Police Officer's Association expressed support for Casteel, as did former New Braunfels Police Chief Tom Wibert.
"I worked closely with Barron Casteel for six years. He did an excellent job as mayor and I believe that he will represent our community well in Austin," Wibert said on Wednesday. "Sadly, George Green is an anti-law enforcement politician who constantly attacked Comal County's law enforcement agencies and resigned from office.
 "Frankly I am shocked and disappointed that Carrie Isaac would even seek, much less brag about, such an anti-police endorsement as George Green's. She clearly does not know our community and the men and women who protect and serve."