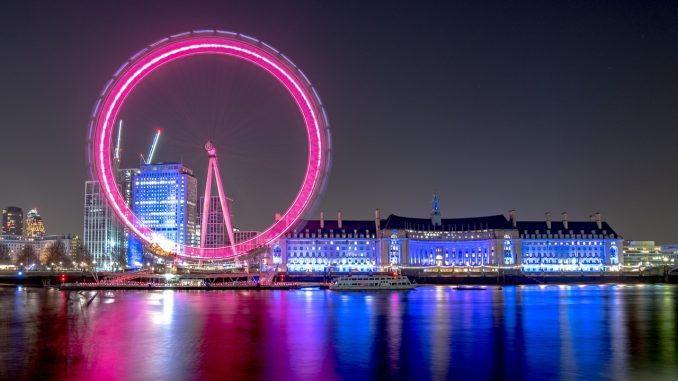 London Vacation Hacks
Do you have any travel plans this year? Well, London is a premiere destination that promises culture, sophistication, and a sprinkle of debauchery. London is a world class city that masterfully blends culture, business, industry, and history.
Old meets new in London and there are hidden gems everywhere in the United Kingdom's capital. Skip from an old cobblestoned mew right over to a high-tech interactive arena in a matter of minutes. It's all happening in London, and you can have the perfect vacation in just a week's time with these eye-opening travel tips.
How to Get Around in London
You can reach just about any destination in London within 30 minutes on the London Underground. It's commonly referred to as "the tube" thanks to the shape of its underground tunnels. There's more than 250 miles of connected trains running all throughout the day.
First things first, make sure you pick up a foldout London Underground tube map. It's an essential handheld reference for all the main stations across the city. You can use the tube map to plan your holiday in London. All the travel lines are color coded and it's relatively easy to read once you figure out which color matches which train line.
Insider Tip: There's one particular station that you should avoid at all costs. Bank/Monument station has a well-deserved reputation for being the most confusing tube station in London. It's right in the heart of central London. There are so many entrances and exits that it can be confusing for travelers. Plus, you could easily walk a mile while you wander through the meandering underground passageways. Most of the destinations near Bank/Monument station can be reached via alternative routes or by simply walking. So – avoid Bank station.
How to See More Attractions in London
It's virtually impossible to see everything in London with just a short vacation, but you can do a lot in a week. If you want to get the most out of your vacation in London, you'll have to plan your outings efficiently. It's best to group attractions together to see more in London. Focus on a single area so you don't get caught crisscrossing the capital.
You can exit the London Underground at Green Park and see Buckingham Palace, Green Park itself, and do some shopping at Shepherd Market. If you head down to Liverpool Street, you're within walking distance to all the fantastic eateries and restaurants of Brick Lane. You can browse Old Spitalfields Market or take a 20-minute walk to St. Paul's Cathedral.
One of the great things about London is that it's pretty densely packed. That might be bad news for local guys, but travelers can see more of the city in a shorter period of time. It's also cheaper to see attractions when you don't have to pay a lot of money for travel around the area.
Vacation in London on a Budget
Hotel accommodations aren't cheap in London. A week's stay at a mid-level hotel in London could cost $700-800. If you're willing to step out of your comfort zone and book a cozy bed & breakfast, you could shave about $250 off your accommodations.
Related: 3 Hacks When Preparing for a Long Flight
You won't save much coin on a night's sleep in London, but you can stretch your travel money a bit further with your choice of food destinations. Cafes, coffeeshops, restaurants, and pubs are some of the highlights of any London visit. If you're in London for an international hook-up, then this is where you need to go. Your accent will do the rest.
Related: How to Vacation in Your Own City
There are too many fantastic eateries to visit in just one trip. So, you should come up with a strategy. Check online for reviews. You don't have time to waste in London so be sure to pick a place to eat that has favorable ratings and a price point that matches your budget.
It's best to pick a local café near your hotel that you can tuck into every morning or evening. Then, you can be more spontaneous while you're out and about during the day. When in London, follow the crowds. The best places to eat will have long ques but it's well worth the wait.
Another way to save some money on your London holiday is to take advantage of all the free places you can visit. If you're on a tight budget, there are plenty of free attractions in London. Most museums and galleries are free with just a suggested donation.
You can easily spend an entire day visiting cultural attractions without spending any money. The Science Museum and the Natural History Museum are a stone's throw away from one another and they're both located at the same tube station. Just head to South Kensington and follow the signs.
If you're in for some adult entertainment, then don't just rush out to a London nightclub. Look online for any parties going on while you're in London. This is where you can find something that fits your taste. In London, it's not necessarily all about the venue, it's about what's going on at that specific place and time.
Related: 10 Must Have Travel Apps to Make Your Journey Easier
Precautions about Visiting London
Londoners are polite and friendly (but rarely seem so) as you watch them hurry back and forth everywhere. Londoners pride themselves on efficiently navigating the city on foot and on the trains. Don't get caught standing still during rush hour. They'll run you over like a stampede.
If you need help with directions, it's best to pop into a nearby tube station and ask an official staff member. You can also find easy-to-read maps dotted around the streets. Asking a Londoner for directions isn't a bad idea, but there are better ways to find your way around town.
As it goes with any new city, you should always keep your belongings close. London is one of the safest cities to visit in the world, but there are some dodgy elements to the city. Keep your bags tight to hip when in a crowded place.
You might not see police officers in uniform, but there are plain clothes police in operation all over central London, and there's also a wide network of CCTV surveillance. If you feel unsafe, you can always head into the nearest underground tube station and find a Travel for London (TFL) employee who can help you.
Enjoy Your Vacation in London
London is a vibrant, cosmopolitan city with so much energy and emotion. Both ancient and ever-changing, the capital of Britain hardly ever disappoints. On your vacation in London, you'll learn about so many more places in the city that you'll want to visit. You'll just have to come back over and over again.
READ NEXT: 5 Personal Travel Stories from Japan