Mega sports complex wins Kearney voters' OK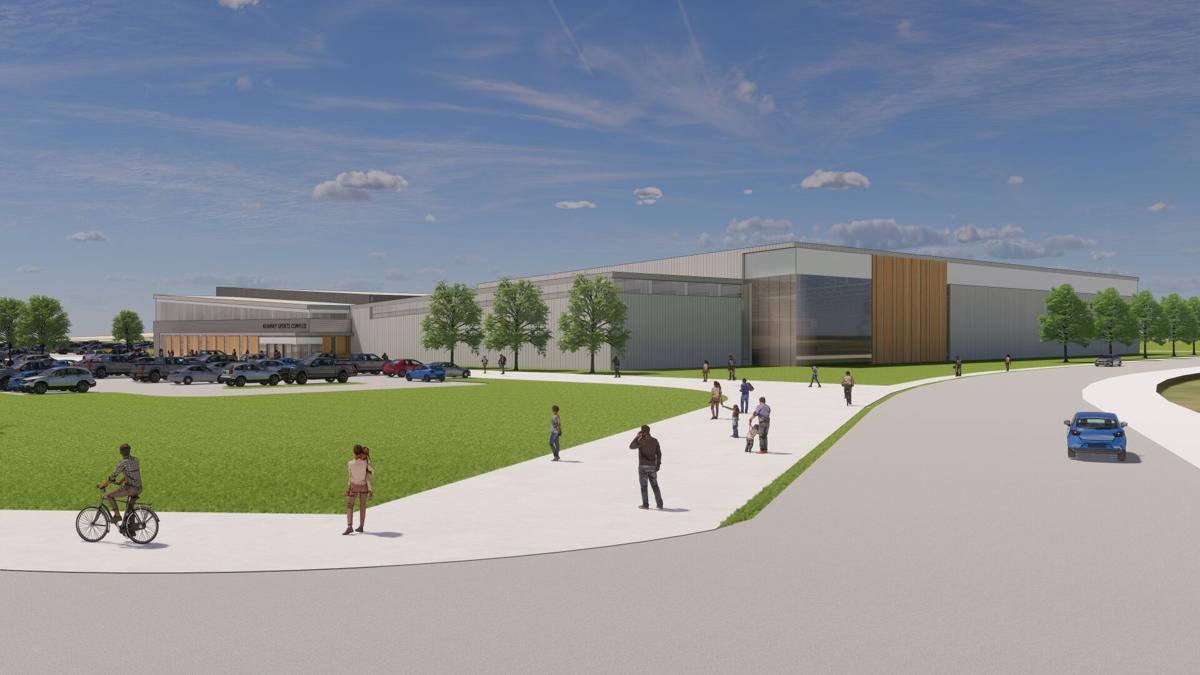 By MIKE KONZ, Hub Enterprise Editor
KEARNEY — Voters of Kearney have spoken, and it appears they soon will break ground on a 206,000-square-foot indoor sports complex.
In the special mail-in election that concluded today (Tuesday), Kearneyites said "yes" to the measures put before them. Unofficially, the vote was 5,268 "For" and 1,803 "Against."
Voters have empowered the City Council to issue up to $34 million in bonds and approved extending Kearney's 1% restaurant tax to pay for the facility.
The complex will be built near Kearney's main Interstate 80 exit and will serve a two-fold purpose;
n Year-round facility for Kearney sports activities; and,
n Center for regional competitions attracting participants from surrounding regions and states.
"There is just a positive outlook among so many community members. It's a forward-thinking attitude in Kearney, and that's a great thing to see, especially coming out of a pandemic," said Jon Garner, who led the campaign in support of the indoor complex.
"I've been to so many meetings, and all the feedback we heard was really good," Garner added. "Once people understood the proposal they were fully in favor. We never had an organized resistance. It seemed like positive support from the community."
Today's vote count is unofficial. Buffalo County Election Commissioner Lisa Poff issued more than 18,000 ballots to registered voters living in Kearney city limits, but did not count every ballot that was returned by today's 5 p.m. deadline. The ballots that trickled in today will be counted Wednesday and an official result then can be declared.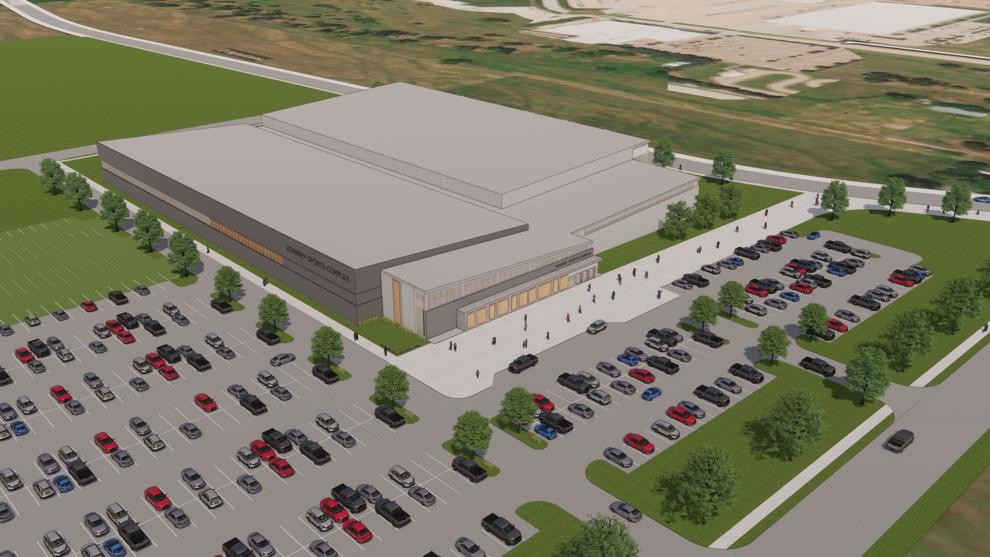 A total of 1,076 votes were cast in the special mail-in election.
Roger Jasnoch, executive director of the Kearney Visitors Bureau, said today's approval vote makes a strong statement about Kearney's status in Nebraska's increasingly competitive tourism industry.
Kearney's attractions, events, hotels, restaurants and facilities employ 1,800 people, and that number soon will expand with the opening of the Crowne Plaza Hotel and Conference Center on the campus of the Younes Hospitality Group. The new hotel and conference center will be able to accommodate gatherings of 2,500, and will play an integral role in funding construction of the sports facility.
It's estimated that Crowne Plaza and other nearby businesses in a special district will generate enough state sales tax turnback funds to pay up to half the cost — or $17 million — of the $34 million indoor sports facility.
Garner said the funding scheme for the sports complex is complicated, but most people he spoke to were in favor of building the complex when they learned state sales tax turnback money would pay half the building costs.
Federal stimulus money will help pay for infrastructure and Kearney businessman Paul Younes is donating the 15 acres where the sports complex will be built.
"If you voted against the issue you were in favor of sending $17 million back to Lincoln," Garner said.
"I feel confident the vote will be successful," Jasnoch said, "because of the number of different segments of the community who came out to support it. With this place, if you can kick it, shoot it, throw it or hit it you can do it in this new sports facility."
Kearney is among several Nebraska communities bidding to build mega indoor sports complexes. There also are a number of cities with horse tracks that are planning to build casinos.
Kearney is not bidding for a casino because community leaders want a more family friendly facility.
Sports enthusiasts promoting the Kearney project say there's a shortage of gym space for the 3,000 youths and adults participating in local sports leagues. In addition to providing space for local sports, the facility will have room for drop-in workouts, and it could accommodate large regional sports events.
"It's going to put Kearney on the map," Jasnoch said. "Kearney's facility will be one of he first and set the bar fairly high to compete with other communities. We can attract people from a great distance."
Jasnoch agrees with Garner that large regional sports events will be interested in Kearney. "Now we'll have the capabilities. It will be a chance to bring new opportunities to Kearney. With today's approval, now the work can begin."
Subscribe to our Daily Headlines newsletter.