Where was one of the first outlet malls in North America? Yes, the Comal Springs in Landa Park. 
Evidence of ancient Native American occupation exists throughout Landa Park both in abundance and topographical distribution. The Comal Springs are the largest artesian springs in the southwestern United States and are home to numerous and highly significant archeological landmark sites that contain Native American campsites and artifacts. Previous archeological studies have often stated that these prehistoric deposits span virtually the entire record of human occupation in North America.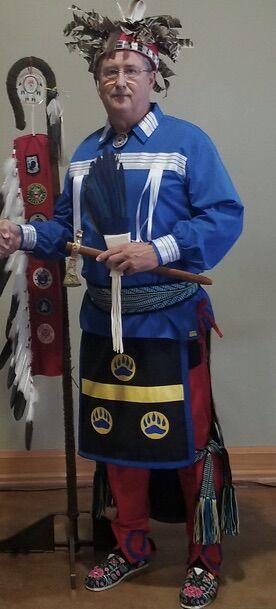 Workmanship of the flint Indian tools found in the area around Landa Park illustrates a progression from primitive to more refined designs.  This uniqueness of design indicate that different tribes traveled to this area from various areas of the Southwest part of North America.  Flint dart point design permits one to designate the approximate area from which the tribes originated. 
The Tonkawa people were one of the tribes that lived off the land in this area of New Braunfels. They ate deer, rabbit, turkey, turtle, mussels, crawfish and fish.
Pecans, acorns, beans from mesquite, prickly pear fruit, Mexican plums, Texas persimmons and mustang grapes. They traded frequently with other tribes and eventually with Europeans. Tribes included Karankawa, Waco, Coahuiltecan, Lipan, Apache and Kickapoo. The warlike Comanche made their first appearance in the mid-1700s.
The Comanche made a more recent appearance in 1946 when descendants of the German emigrants who permanently settled the area celebrated the centennial of their arrival. To add to the festivities, Comanche descendants set up camp in the area known today as Landa Park. Their teepees were set-up and they went about their daily lives.  During the following days of the Centennial Celebration, they demonstrated Comanche "sign talk", weaving, and arrow making.  They also performed native dances, song, and riding demonstrations.  In addition, they took part in the huge historic parade in their full Comanche regalia, both men and women in fringed buckskin, beautifully beaded and the chiefs in the magnificent feathered war bonnet headdress.  With all this, what seemed the greatest fascination for everyone was the Comanche storytelling, particularly regarding Cynthia Ann Parker.  Chief Baldwin Parker, leader of the visiting Comanches and son of the great Comanche Chief Quanah Parker, was the grandson of Cynthia Ann Parker who was perhaps the most famous of all Comanche captives.  Cynthia
Ann was a girl of 9 when captured during a raid by the Comanches on her family's homestead, Fort Parker, near present-day Mexia, Texas. She adapted to the Comanche culture, matured, and married a young Comanche brave who became the noted Comanche Chief Peta Nocona.  They had three children — Quanah Parker, Peanuts, and Prairie Flower.  During a raid on a Comanche village in 1860, Cynthia Ann, along with her daughter, were recaptured and returned to their Parker relatives. Among the Comanche people gathered for the Centennial in Landa Park was the namesake of Cynthia Ann Parker, her great granddaughter.  Chief Baldwin Parker, the son of Chief Quanah Parker, honored his parents and grandparents with retelling of their stories. 
Friends for the Preservation of Historic Landa Park are honored to host our speaker — Ed Blauvelt, a member of the Mohawk and Muscogee tribes and co-founder of the Traditional American Indian Society to promote and educate American Indian Culture within Texas. He is Chair for the Joint Base-San Antonio Randolph American Indian Heritage Committee.
His presentation is free to the public on Monday, Jan. 10, 2022 at 3:00 PM in the Landa Haus at 350 Aquatic Circle in Landa Park.  
Material presented in this article is from the book: New Braunfels' Historic Landa Park, Its Springs and Its People and Native American Artifacts- Comal Springs in Landa Park by Rosemarie Leissner Gregory and Arlene Krueger Seales.