1 hr 8 min ago
Russia announces retaliatory sanctions on 398 members of US Congress
From CNN's Uliana Pavlova and Zahra Ullah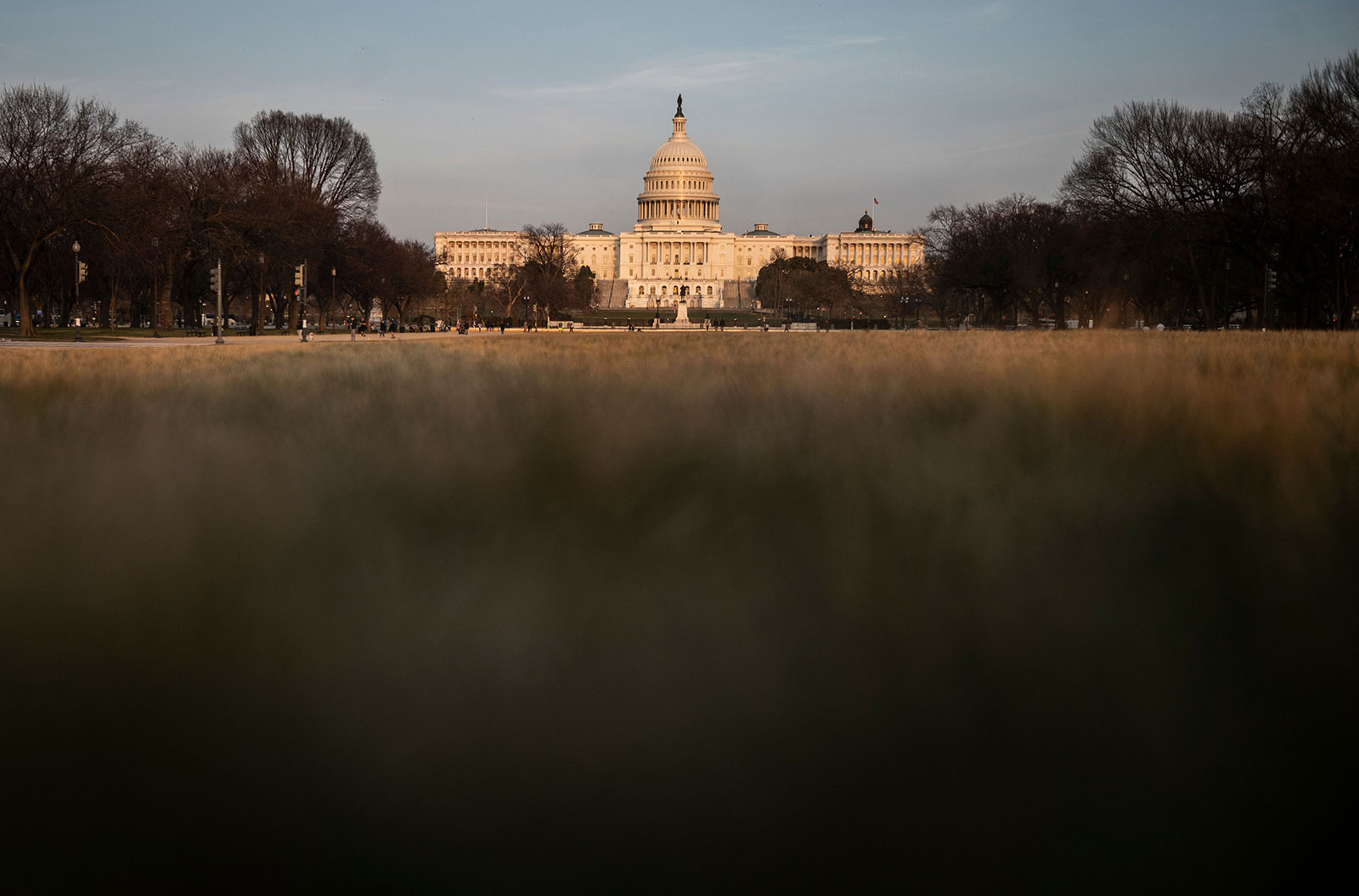 Russia said Wednesday that it had imposed sanctions on 398 members of the US Congress in retaliation against Washington blacklisting hundreds of Russian lawmakers last month. 
Moscow's "mirror sanctions" include "the leadership and committee chairmen of the lower house of the U.S. Congress," the Russian foreign ministry said in a statement. 
The US Treasury Department on March 24 announced sanctions against 328 members of the 450-seat Russian State Duma — the lower level of the two-tiered Russian Parliament. 
"Further announcements of Russian countermeasures are planned in the near future," including adding more Americans to the sanctioned list, Moscow said in Wednesday's statement.
1 hr 12 min ago
Ukrainian commanders defending Mariupol say their units were able to link up despite relentless attacks
From CNN staff
The commanders of two Ukrainian units defending the besieged port city of Mariupol issued a video statement saying they had been able to join forces, as Russia claimed advances in the city.
Their statement comes as Ukrainian forces remain blockaded inside Mariupol, which has been under weeks of relentless bombardment. The Russian military has repeatedly claimed to have taken strategic positions in the city, but has also faced stiff resistance from Ukrainian forces.
Denys Prokopenko, the commander of the Azov Regiment, said his unit had linked up with troops from the 36th Marine Brigade, but acknowledged that some Ukrainian defenders had surrendered. 
"These are real men [of the 36th] who have chosen the path of war," he said. "Do not make heroes out of deserters and fighters who voluntarily surrendered. They chose the path of shame, and shouldn't be heroized in any case."
"We know what we are doing, why we are here. We will do whatever is necessary to successfully complete our combat mission," said Serhii Volyna, commander of the Marine Brigade said.
Ukrainian presidential adviser Oleksiy Arestovych had said earlier on Wednesday that after a "risky maneuver" the last remaining defenders of the besieged port city of Mariupol have been able to join forces.
"This is what happens when officers do not lose their heads, but firmly maintain command and control of the troops," Arestovych said.
CNN cannot independently confirm the details of the operation. 
Meanwhile, in a statement Wednesday, Russian Ministry of Defense spokesperson Maj. Gen. Igor Konashenkov said Mariupol's commercial seaport had been captured. CNN was not independently able to verify that claim.
2 hr 11 min ago
Analysis: Putin has shown no hint of introspection despite heavy losses in Ukraine
Analysis From CNN's Nathan Hodge
International sanctions may be starting to bite, his troops are seeing "significant" losses in Ukraine and US President Joe Biden just called his war a genocide, but for Russian President Vladimir Putin, everything is still going to plan.
In remarks this week, Putin has shown no hint of introspection, spinning Russia's pariah status on the international stage as a sort of victory.
Take his remarks in a virtual meeting on Russia's development of the Arctic. Western oil companies may be abandoning ventures in Russia, taking their technical expertise with them, Biden has slapped a ban on Russian oil, gas and coal imports and the EU, though far from going cold turkey, is looking to decouple from Russian energy.
Putin's take? The pain inflicted on European energy consumers is a good thing, and Russia will find other markets.
"The refusal by a number of Western countries to engage in normal cooperation, including with Russian energy resources … is hitting millions of Europeans," he said. "It's sparked a real energy crisis. It's being reflected also in the United States. Everywhere inflation, prices are rising."
To be sure, Putin continued, "even we are encountering problems, but for us alternative opportunities, options, new windows of opportunity are opening up."
That sort of glass-half-full message may be meant to reassure uneasy Russians. But Putin is also presenting a blithe confidence about how the war in Ukraine is going, despite massive setbacks in the effort to "denazify" Ukraine — the Kremlin leader's ugly shorthand for overthrowing the democratically-elected government of Ukrainian President Volodymyr Zelensky and ending Ukrainian statehood as we know it.
Read the full analysis here.
2 hr 40 min ago
France will provide Ukraine with additional military aid
From CNN's Xiaofei Xu in Paris 
At the request of Kyiv, France will provide Ukraine with a new round of military aid, French Minister for the Armed Forces Florence Parly said Wednesday. 
"Following new Ukrainian requests, I announced to my [Ukrainian] counterpart that France will provide additional military capabilities, in addition to the 100 million euros of equipment donations already made," Parly said in a tweet.
The minister did not say what the additional military aid would include.
French President Emmanuel Macron will speak with Ukrainian counterpart Volodymyr Zelensky on Wednesday, according to the Élysée Palace. 
3 hr 14 min ago
US President Biden unveils $800 million security package for Ukraine in call with Zelensky
From CNN's Kevin Liptak
US President Joe Biden told his Ukrainian counterpart Wednesday that the US was sending an additional $800 million worth of weapons, ammunition and other security assistance.
"The Ukrainian military has used the weapons we are providing to devastating effect. As Russia prepares to intensify its attack in the Donbas region, the United States will continue to provide Ukraine with the capabilities to defend itself," Biden said in a statement.
The package will include both new types of weapons and the types of equipment the US has been providing to Ukraine for weeks.
The new equipment includes "artillery systems, artillery rounds, and armored personnel carriers," the statement from Biden read. 
"I have also approved the transfer of additional helicopters," he wrote.
The $800 million shipment brings to more than $3 billion the total amount of military assistance the US has provided to Ukraine.
"The steady supply of weapons the United States and its Allies and partners have provided to Ukraine has been critical in sustaining its fight against the Russian invasion. It has helped ensure that Putin failed in his initial war aims to conquer and control Ukraine. We cannot rest now," Biden wrote in a statement.
The US President said he assured Zelensky that the "American people will continue to stand with the brave Ukrainian people in their fight for freedom."
3 hr 53 min ago
Russian military threatens to strike Ukrainian "decision-making centers"
From CNN staff
The Russian military in a statement Wednesday threatened to strike Ukrainian "decision-making centers" — including those in Ukraine's capital — in response to what Russia said were "attempts of sabotage and strikes" on Russian territory.
"We see attempts of sabotage and strikes by Ukrainian troops on objects on the territory of the Russian Federation," said Russian Ministry of Defense spokesperson Maj. Gen. Igor Konashenkov, in a statement. "If such cases continue, the Armed Forces of the Russian Federation will strike at decision-making centers, including in Kyiv, from which the Russian army has thus far refrained."
Russia, earlier this month, accused Ukraine of mounting a helicopter attack on a fuel depot inside Russian territory. The Ukrainian Ministry of Defense has neither confirmed nor denied the attack.
4 hr 24 min ago
Biden and Zelensky spoke today, the White House confirms
From CNN's Kaitlan Collins
US President Joe Biden spoke with Ukrainian President Volodymyr Zelensky Wednesday to update him on ongoing US support for Ukraine, according to the White House.
They spoke from 11:41 a.m. ET to 12:39 p.m. ET, a White House official said. 
Zelensky tweeted about the call, writing that they "assessed Russian war crimes" and "agreed to enhance sanctions."
See Zelensky's tweet:
3 hr 48 min ago
WHO director urges Russia to work for peace "for the sake of humanity"
From CNN's Naomi Thomas
World Health Organization Director-General Tedros Adhanom Ghebreyesus on Wednesday urged Russia to work for peace "for the sake of humanity."
"Tomorrow marks 50 days since Russia invaded Ukraine. In that time, 4.6 million refugees have left the country. Thousands of civilians have died, including children. There have been 119 verified attacks on health care. Health services continue to be severely disrupted, particularly in the east of the country," Tedros said, during a news briefing in Geneva on Wednesday. 
"For the sake of humanity, I urge Russia to come back to the table and to work for peace," he said. 
Until then, evacuation corridors need to be established so that civilians can move to safety and medical supplies, food and water can be delivered, he said. 
WHO has verified nearly 120 attacks on health care since the invasion of Ukraine began. 
Tedros also noted that WHO has received almost 53% of its funding requirement for Ukraine for the first three months. He thanked countries and organizations for both timely contributions and for committing to additional support. However, additional resources will be needed to cover long-term needs, he said. 
4 hr 41 min ago
A legal review is underway after US President Biden called atrocities in Ukraine a "genocide"
From CNN's Kylie Atwood 
US President Joe Biden described the atrocities in Ukraine as "genocide" for the first time Tuesday, adding "we'll let the lawyers decide, internationally, whether or not it qualifies."
In doing this, Biden made a "clear moral determination," Michael Carpenter, US ambassador to the Organization for Security and Co-operation in Europe (OSCE), said Wednesday, adding that a legal review is underway and that is "going to take some time to be completed."
"As President Biden concluded it will be up to the international law experts to determine if the actions meet the legal definition of genocide, under the Genocide Convention. And the legal review based on meticulous collection of evidence is underway. That's going to take some time to be completed," Carpenter told reporters in an off-camera briefing Wednesday.
Remember: The Geneva Convention defines genocide as "acts committed with intent to destroy, in whole or in part, a national, ethnical, racial or religious group" and lays out some examples of how that could be done. 
Carpenter pointed to increasing evidence that Russian President Vladimir Putin "is trying to wipe out the idea of being Ukrainian." He cited images of Russians' barbaric treatment of Ukrainian civilians, speeches by Russian government officials and Russian media reports that "deny Ukraine the right to exist as an independent state."
The US is aware of reports of women and children being forcibly taken to Russia and enforced disappearances, Carpenter also said, adding that those reports will require "thorough investigation and follow up" since such action would be a violation of international law or crimes against humanity if they are systematic.