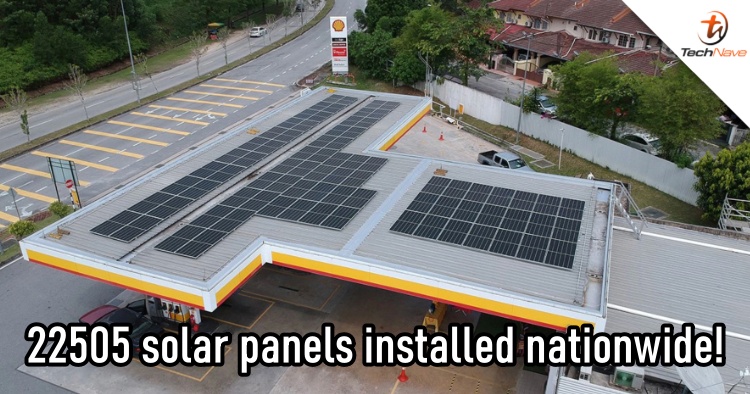 In an effort to improve its energy efficiency and reduce its carbon footprint in our country, Shell Malaysia has today announced the installation of solar panels on the roofs of its 216 retail stations nationwide. Through a collaboration with Celantech Solar, 22505 solar photo voltaic (PV) panels were installed by Shell, for a total capacity of 10.12 megawatt peak (MWp)!
In a statement today, Shell Malaysia asserted that this is part of the company's commitment to run a safe, efficient, responsible and profitable business. In fact, all the solar panels combined can generate up to 12939 megawatt hour (MWh), which is sufficient to power roughly 3740 homes annually.
Previously in 2019, Shell Damansara Jaya and Shell Taman Connaught were the first Malaysian retail stations as well as the first in the Asia Pacific region to receive the Green Building Index (GBI) Certification. The certification is our country's industry-recognised green rating tool for buildings to promote sustainability in the built environment.
The company is not resting on its laurels either, saying that it is planning to install solar panels at about 350 other stations by December next year. Shell Malaysia further stressed that it aims to transition towards a low-carbon future for its operations and will look for initiatives that will enable cleaner and sustainable energy solutions for its customers.
What an awesome initiative by Shell Malaysia and something that should be replicated by other major companies in our country. What do you guys think? Share your comments with us on our Facebook page and stay tuned to TechNave for the latest trending tech news such as this!
Tags: Shell, Shell Malaysia, solar panels malaysia, energy efficiency Malaysia, Malaysia petrol station, green malaysia, sustainable energy malaysia, cleantech solar malaysia, solar power malaysia, carbon footprint malaysia, low carbon footprint malaysia, environmentally sound initiative malaysia, gbi malaysia, green building index malaysia