Trash, trash and more trash. Since the pandemic, the main highways and roadways in Comal County have been neglected leading to large accumulations of trash on the side of the road, according to New Braunfels resident Cameron Edelen.
However, Edelen is making it his mission to turn that around and clean up the litter with a little help from passionate local volunteers.
This Saturday will be Edelen's biggest trash cleanup yet as he joins people from across the state in hopes of collecting the most garbage during the annual Texas Trash-Off.
The Trash-Off is one day devoted to cleaning up the streets of Texas. Those who have adopted highways recruit volunteers from all walks of life to participate in ridding the streets of garbage and making the community a nicer place to live.
Last year's Trash-Off produced 1.29 million pounds of garbage picked up by over 11,500 highway adoptees and volunteers.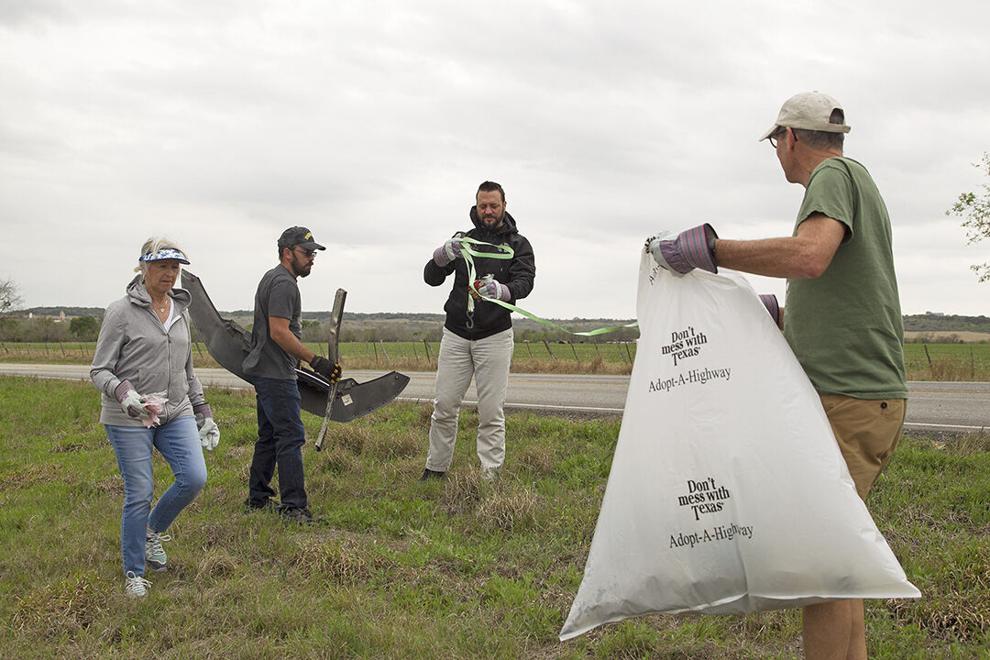 Edelen started off on his campaign to clean up the litter several weeks ago when he adopted six sections of highway in Comal County to maintain on a regular basis.
Since the adoption, he has hit several stretches of highway, including parts of Farm-to-Market Road 306, where he collected 35 bags of trash, and Farm-to-Market Road 1101 and 1102.
"The main thing is to keep (the highways) as clean as possible and then stop the animals from eating all the trash," Edelen said. "Hopefully everybody will see us picking it up and stop (littering)."
Edelen isn't the only one who finds the excessive trash along the side of the road a problem.
Husband and wife, Michael and Chrissy French have been noticing the trash over time but after seeing Edelen's social media posts asking for help they decided to join his cause.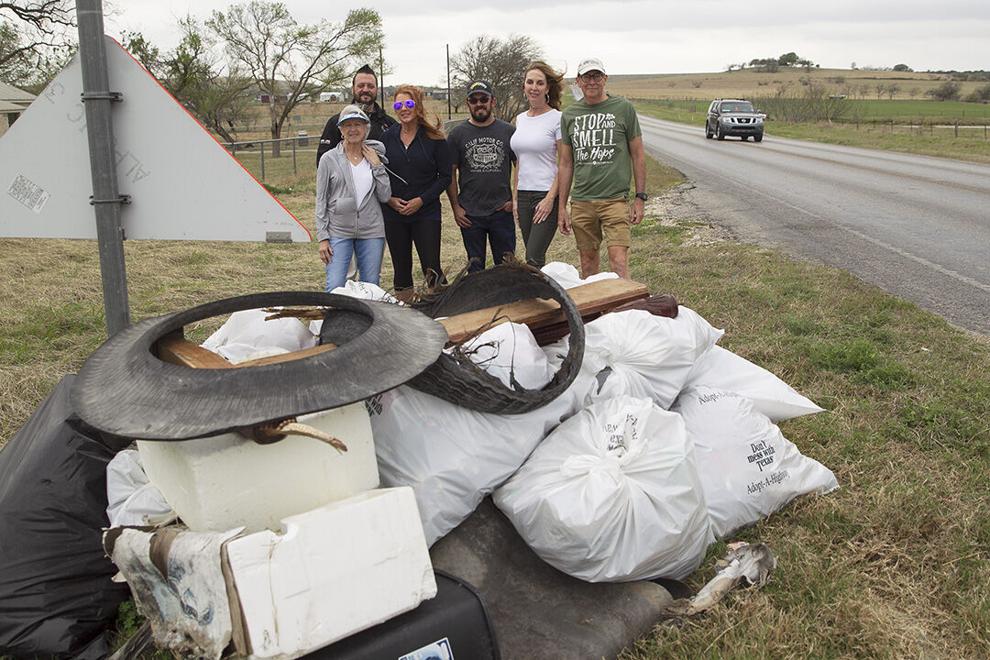 "It's interesting because everybody's complaining and complaining and complaining all the time (about the trash) and nobody's doing anything," Chrissy French said. "We're tired of looking at it and I'm like, we keep talking the talk, so now we need to walk the walk."
It doesn't take a lot of effort to decide to make a difference in the community, according to Chrissy French, who suggests that people can devote as much time as they want because a little goes a long way.
Edelen has managed to get several volunteers to help out on the big day, but in order to meet his goal of picking up the most trash in the state he's going to need a lot more.
Volunteers will be meeting at 10 a.m. on Saturday, April 2, past Texas Bear Creek Storage located off of Farm-to-Market Road 2722 and will be there for about four hours. Those interested in volunteering on Saturday can contact Edelen via email at [email protected].