TECHNOLOGY
Andrés Reisinger and Alba de la Fuente dream up a Modernist mansion in the metaverse, the preliminary project for the former's soon-to-be-established virtual architecture firm.
BY RYAN WADDOUPS January 24, 2022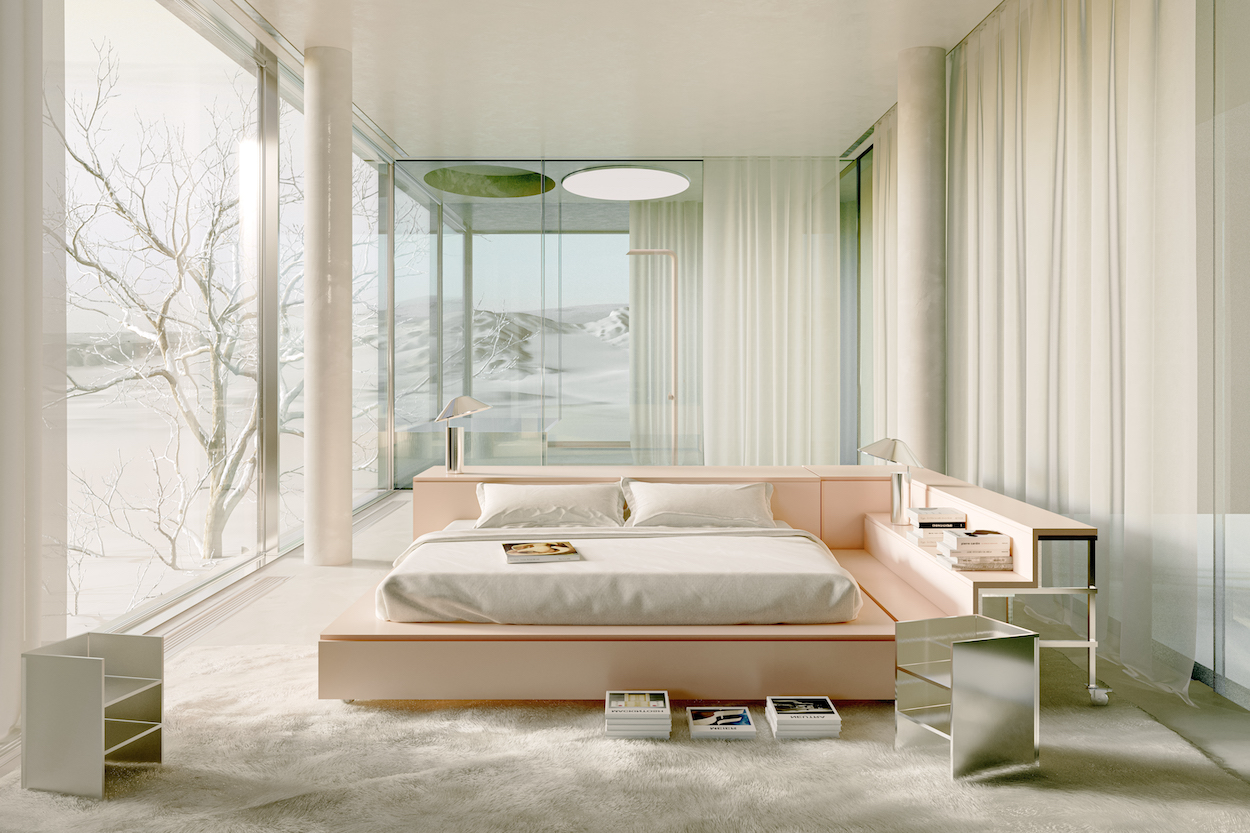 Ironic as it may sound, the metaverse is becoming more of a reality every day. It's also proven to be a fruitful creative platform to experiment: KAWS recently opened an exhibition within the video game Fortnite, Ariana Grande is staging virtual concerts for audiences of 12 million, and fashion brands are raking in millions from avatar-specific clothing. Further ushering in the metaverse's ascent is the forward-thinking digital designer Andrés Reisinger, who plans to launch a virtual architecture company in the coming months.
This may not come as a surprise to followers of the Barcelona-based talent, whose idyllic renderings of dream-like utopias and early experiments with design-forward NFTs have made him an Instagram sensation. He now continues his successful creative spree by unveiling Winter House, a virtual residence designed in collaboration with architect and 3D artist Alba de la Fuente. A textbook Modernist home in a snow-blanketed setting, the hideaway draws inspiration from early-'60s Dieter Rams and features floor-to-ceiling windows, a concrete build, and clean lines throughout. Reisinger outfitted the interiors with pink-toned furniture, mixing his own surreal creations with custom pieces designed exclusively for the home.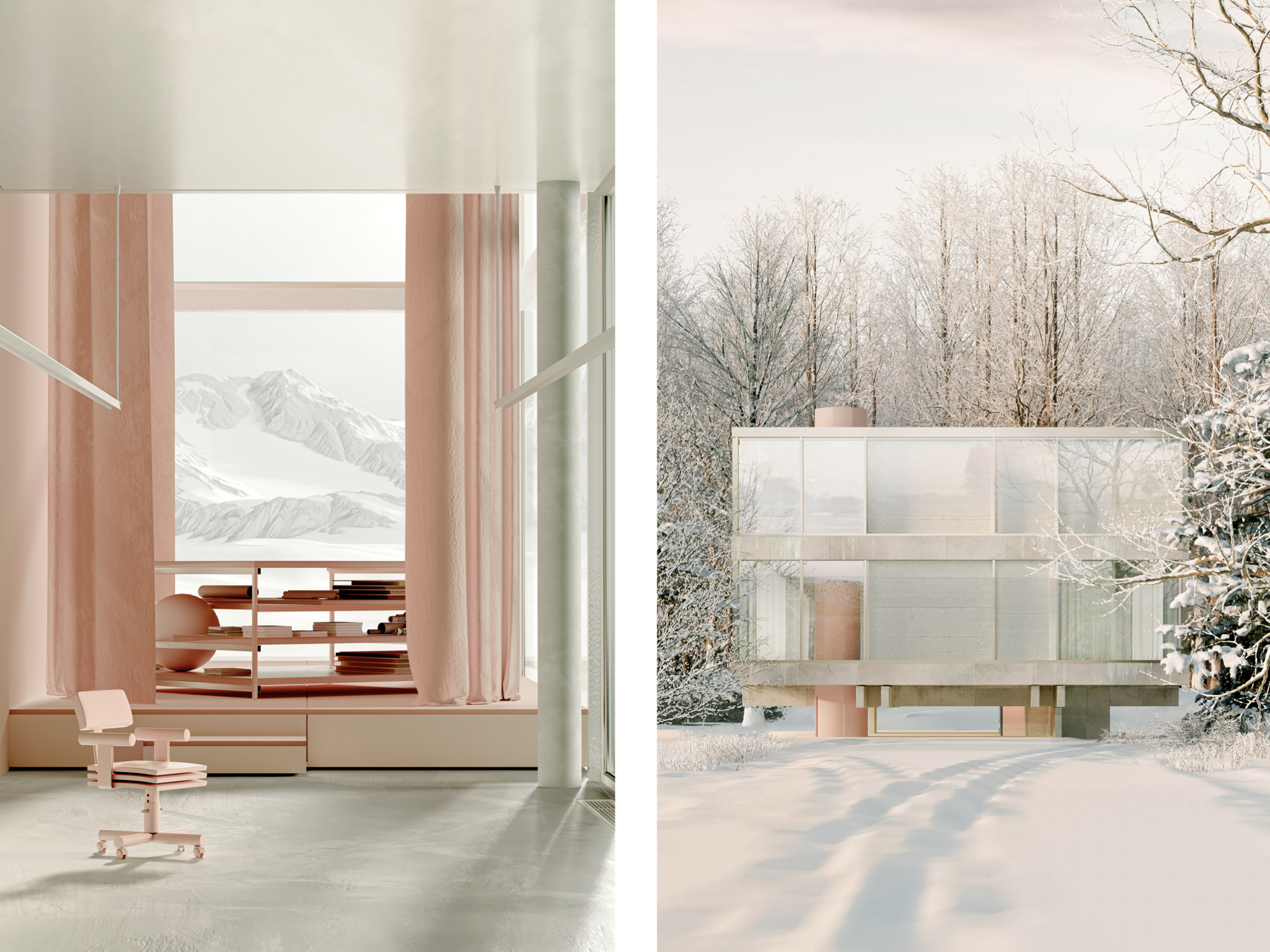 "This project is particularly important to me as it marks the beginning of a new adventure—my contribution to a future that I see as a hybrid of physical and digital," Reisinger tells Surface. "Alba and I have been designing houses for a while, and Winter House is the epitome of the winter idealistic atmosphere—so idealistic that it's almost impossible to exist in real life. The digital platform is surrounding us with an infinite amount of possibilities to explore, not just to improve our relationship with the virtual realm, but also with the physical one.
Winter House is the nascent architecture firm's preliminary project and the second virtual house created by the duo, who forecast a rapid digital migration of real estate in the near future. It's a smart prediction: Someone recently dropped $500,000 on a property in Snoop Dogg's virtual community, and Voxel Architects is teaming with ONE Sotheby's International Real Estate to build a mansion in Miami—appropriately named the Meta Residence—that will come with a virtual twin. It's expected to garner seven figures at auction, lending credence to the expert predictions that digital real estate may become a trillion-dollar business.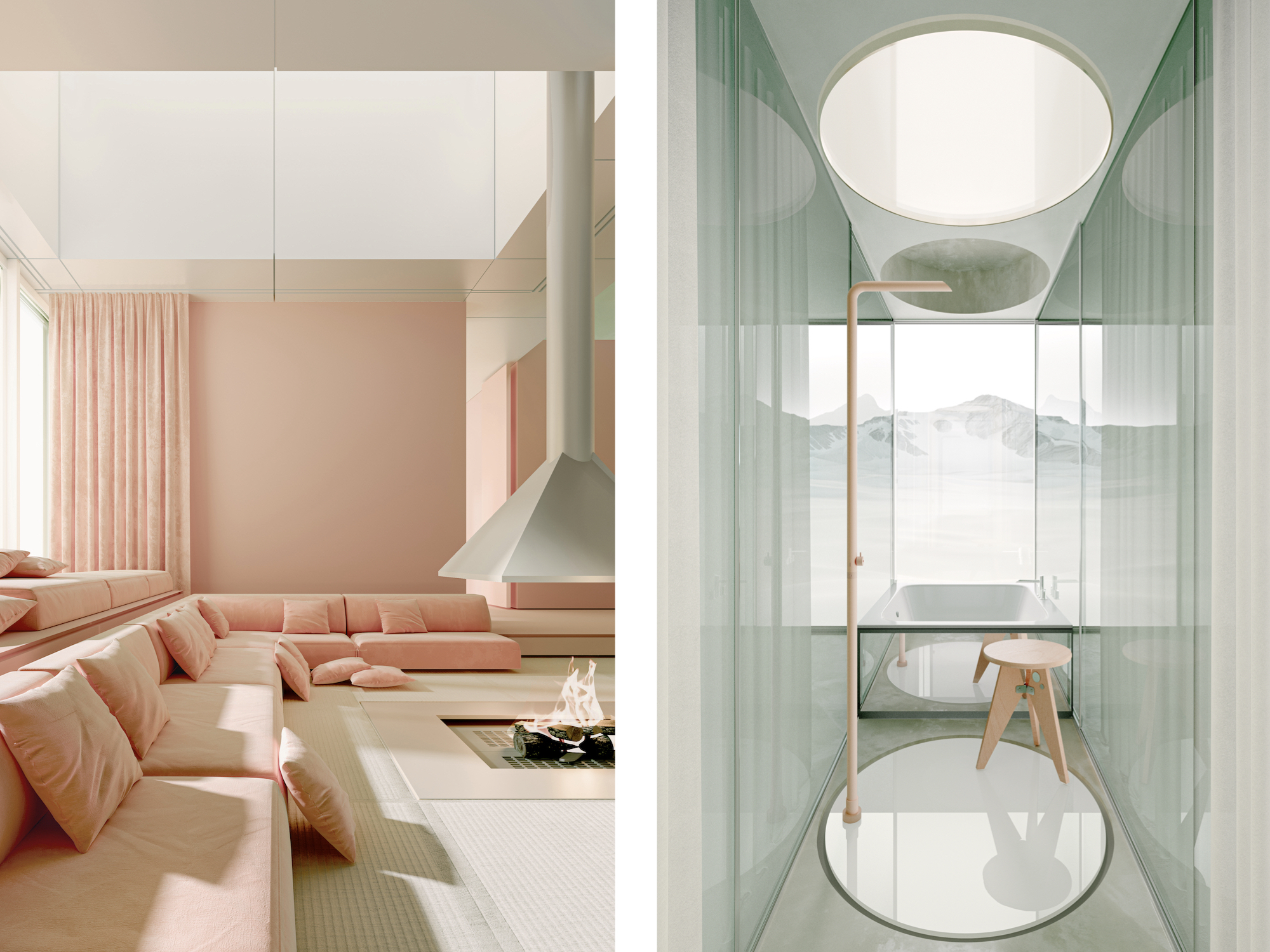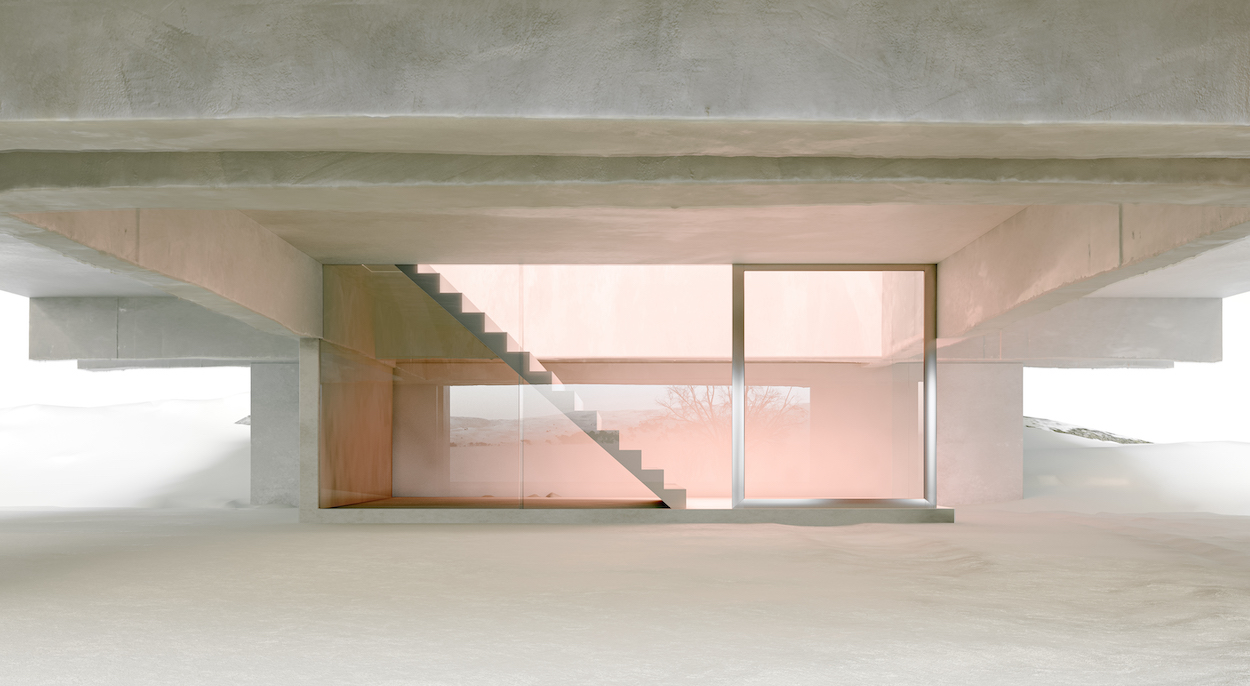 Most Viewed