Each year, the Techgoondu team tries out a good number of gadgets from phones to PCs, cameras to drones, as we check out the newest devices to hit the market.
Which are the ones we would like to have ourselves? Well, there are some that stand out in particular and appeal to our personal tastes and preferences. Some are simply practical while a few knock our socks off with their design, innovation or ease of use.
During Christmas, what's better than to wish for one of these gadgets and unwrap them like a happy geek? So, as with a Techgoondu tradition going back more than a decade, here's our team's wishlist for the year-end holidays in 2021.
Here's to a Merry Christmas!
Google Pixel 6 Pro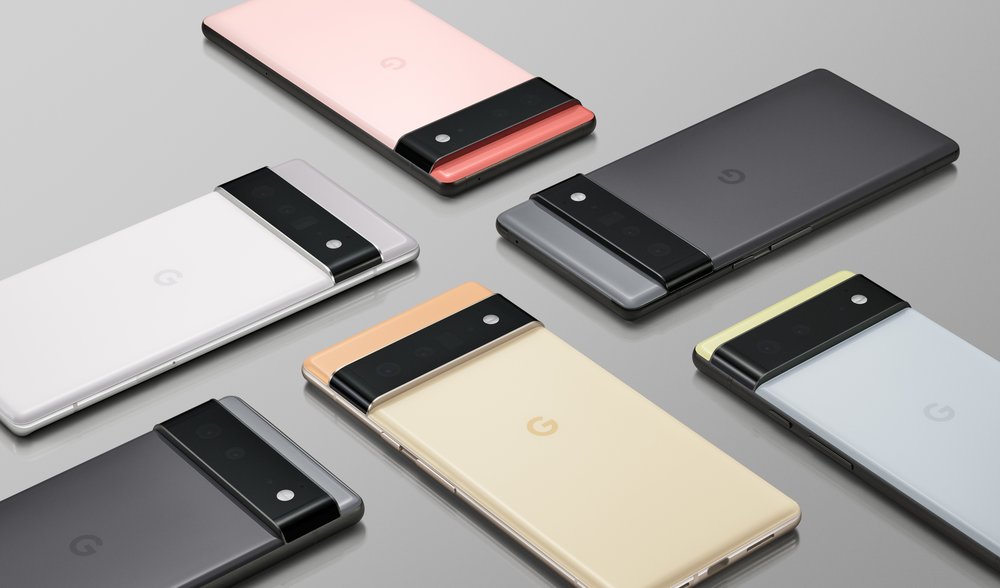 The gadget topping my wishlist is the Google Pixel 6 Pro. The device is the biggest leap in Google's hardware efforts since (arguably) the launch of the Pixel line.
It is a breath of fresh air after Google's retreat to a midrange offering last year, and an earlier experiment with a good, but chonky face unlock solution. 
The camera hardware receives its first upgrade since the first Pixel (yes), and there exists a US$699 Pro variant with a flagship wide-ultrawide-telephoto camera array (previous Pixels had a maximum of two).
Breaking with the Pixel's past design conventions, all the good camera stuff is couched in a bold "visor" that turns the hardware bump into a feature statement, emblazoned across its rear forehead on a three-tone colour palette. 
Singapore, unfortunately, is no longer among the list of launch countries for Pixel devices since the Pixel 3. In fact, selling a device in just nine countries and territories at launch seems the exact opposite of the increased marketing that Google promised.
There are vague promises of the device reaching more countries including Singapore "early next year", on third-party news sites in what is likely a response to queries, but Google would have to seriously work on the distribution bit if it hopes to be taken as a serious player.
With quite a few forwarders operating in the above countries restricting the shipping of devices with lithium batteries, and not too many friends and relatives returning from overseas, I can do little but patiently wait for Santa to drop the device at my proverbial chimney this Christmas – Esmond Xu.
Steam Deck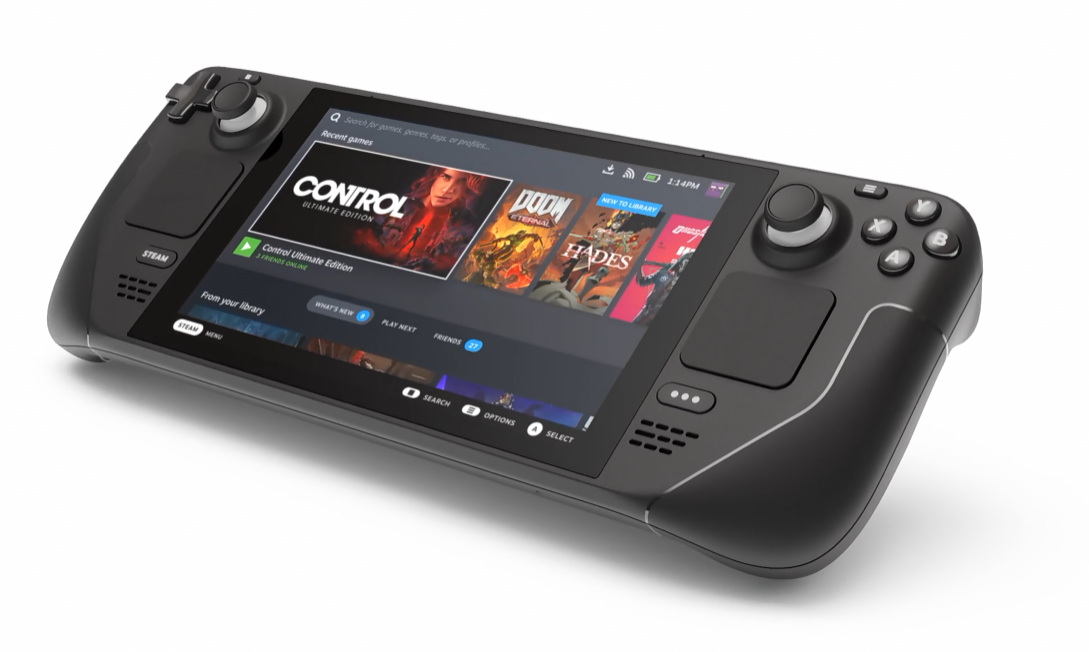 Taking all my games on Steam on the go is truly a dream come true and the Steam Deck promises to let me do just that. The Steam Deck is a portable handheld PC that lets you play the games from your Steam library (and probably other PC games too with some effort).
With a 7-inch screen at 1280 x 800px resolution, track pads, thumb sticks, left and right trigger buttons, four rear buttons as well as "ABXY" action buttons, the Steam Deck should be competent for playing most PC games.
Under the hood of the Steam Deck is the 4-core, 8-thread AMD Accelerated Processing Unit (APU) running on the SteamOS. The Steam Deck promises to let you play AAA titles on it – imagine immersing yourself in Red Dead Redemption II, Assassin's Creed Valhalla and Skyrim during boring commutes on the MRT!
Like the Nintendo Switch, you can also dock the Steam Deck to play on your TV or monitor – the dock isn't available yet and will be sold separately in the future. This might solve the problem of wanting to play PC games in the living room when the PC is in the study.
The Steam Deck will be a life changer for me as I can now bring my burgeoning Steam library of hundreds of games on the go when I'm traveling – no more getting bored on long commutes and flights!
That's provided I can get my hands on a set, of course. At the moment, the Steam Deck is not available for pre-order in Singapore, and is only open to a few markets such as the United States. I'm watching Steam Store like a hawk and swoop up more bargain games for my collection – Yap Hui Bin.
Belkin Boost Charge Pro 3-in-1 Wireless Charger
On my bedside table is a book to read before sleeping. But the bedside table is slowly getting crowded, filled up by charges for the mobile phone, smart watch and earphones.
So I am looking for a three-in-one charger for the three devices. The Belkin 3-in-1 Wireless Charger with MagSafe is the one I am eyeing. It costs S$209 and is available on the Apple Store.
With MagSafe, there are magnets to ensure the device always stays in the charger's sweet spot for efficient connection for wireless charging. With this Belkin's MagSafe charger, the iPhone, AirPods and Apple Watch can be securely and precisely attached to the charger, ensuring perfect connection and maximum charging efficiency.
And it is providing battery juice for all three devices simultaneously. Now I will be able to get rid of the other charger wires and suddenly the bedside table is not so cluttered.
The charger is modern looking in stainless steel and is well-built. It is available in grey or black. I prefer black. When you hook up the iPhone to the charger, it "floats" in the air, quite cool – Grace Chng.
DJI Mic
A good video needs good audio and for my Christmas wishlist, I would love to have the DJI Wireless Microphone kit. It comes with two transmitters and a receiver all packed into a small rechargeable case.
It's also versatile. With multiple adaptors and connectors, the microphone set can be used with smartphones, tablets, PCs and mirrorless cameras.
There are other great features such as safe channel recording, audio file backup on transmitters and long-distance stable connections that make this S$450 gizmo a must-have for content creators – Wilson Wong.
QNap TS-253D network attached storage
Okay, this isn't the sexiest thing you can gift on Christmas but the QNap TS-253D network access storage (NAS) enclosure sure is practical.
My old QNap setup is nearing its end of life, after loyally doing its job for years, holding on to my precious music and photos, as well as work files, and it's showing its age. A new two-bay network drive will do a world of good in the new year.
The TS-253D sports an Intel Celeron J4125 chip that should run most modern apps well, if I need to use it to transcode video files, for example. The 4GB of memory will also be handy. Plus, it has two 2.5Gbps network ports, which support faster speeds that are ready for the future.
Pop in a couple of 4TB drives, run them in RAID1 for a simple mirror backup, and the data should be safely held for years to come – Alfred Siew.